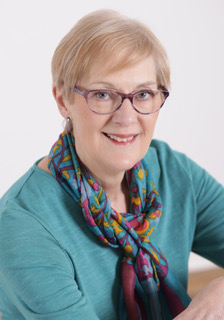 Patricia Bryden Therapies are based at Holistic Wellbeing in Shepley.  Pat has 22 years' experience in the complementary therapy field, both as a practitioner and a teacher.  The therapies offered include
Bowen Therapy
Reflexology
Access Bars® Consciousness
Hypnotherapy
Emotional Freedom Technique (Tapping)
Hopi Ear Candles
If you are new to receiving therapy, you may not be sure which approach would be best for you.  You can book an introductory taster session for only £20 to meet and devise a treatment plan.
Pat enjoys listening to people and helping them to clarify their concerns and issues.  This sets the scene for a productive therapeutic relationship.  A one-off treatment may be all that is needed.  Sometimes, a longer course of regular treatments is better, especially for long-standing or recurring conditions.  Many clients benefit from regular top-up sessions after an initial course of treatments.
You can obtain further information on individual therapies from her listing on our online directory as well as find links to her social media profiles.
Find out about appointment opportunities and her approach to therapy.