My vision for the HD8 Network is to be the place people turn to, whether you work, rest or play in the HD8 area (it always has been).
To –
be a platform for local communication.
enable people to find products, services, friends and neighbours.
keep people in touch and communicating.
As an in-comer, I don't know everything about the area, but I don't half love it here.
I want to work, rest and play in the area. While I am trying to do that, I feel it is only right that I also help others to do so.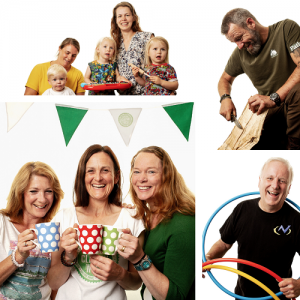 It was by chance that I fell in love with the area; I was temping for Wesco in Clayton West.
The drive down from Bretton roundabout made my heart sing. Every day I drove down, I loved it more and pretty much every evening I said to my husband "I have to live there" …. And now I do!
Not only is it where I want to live, but it is also where I want to work and spend my free time (play).
It is such a beautiful and thriving place to be. With different hubs of activity – sometimes quite hidden away.
However, I find it hard to find out what is happening and where businesses are located.
It is too easy in this modern world to find what you want on Amazon, at the Supermarket, in superstores or other internet delivery services.
But what about the concept of keeping the money and the activity within the local area?
Each of our wonderful and vibrant villages have multiple community groups, exercise classes, sporting matches, WI, Men's Sheds, libraries, kids reading events, school fairs and so on.
They each have their own vision and plans and all need committee members, speakers, volunteers, attendees and ticket buyers.
At the same time there is a lot of discussion about isolation in society and mental health issues, with a growing amount of people not knowing where to turn to or find out what is going on.
This is where the HD8 Network dreams of helping the most.
We are not just about promoting businesses – yes this pays our bills.
But we mainly want to promote the village fetes and help the community groups to find the support they need, whether it be monetary or volunteer time.
Our long term vision is to help the mother and baby group, the book club, the girl guides and the boy scouts. The ballet classes and the fitness clubs. The litterpicks and the conservation groups. The mum's finding reassurance, support and guidance from their peers.
To help people people come together and make a difference in our local community.