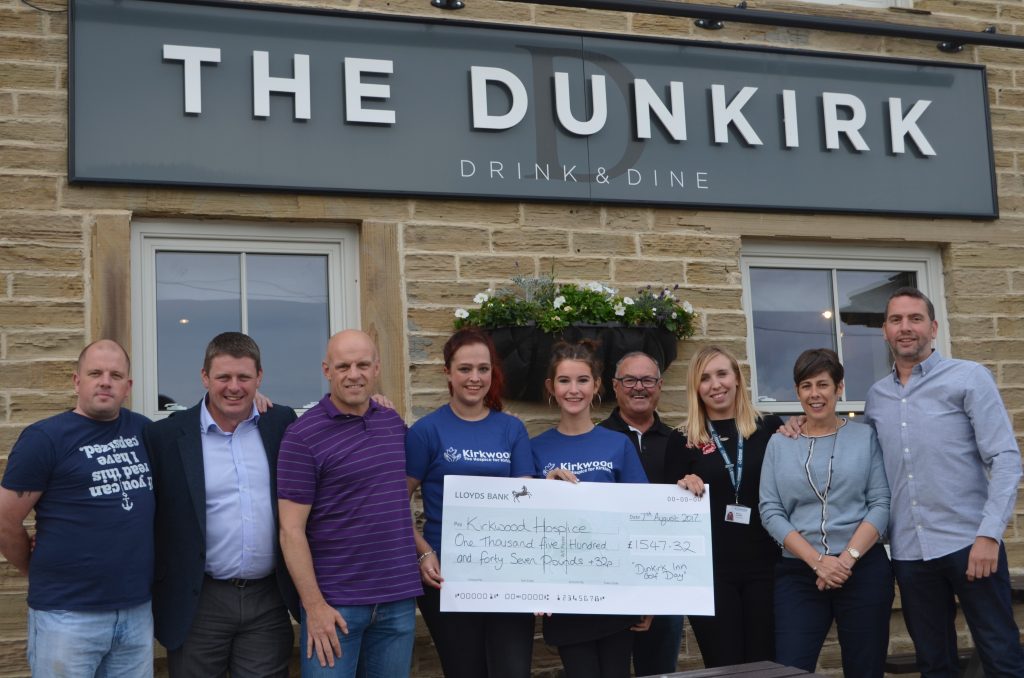 Patrons from the Dunkirk in Denby Dale pub have raised over £1,500 to celebrate 30 years of Kirkwood Hospice.
Local couple Paula and Graham Summerscales have become regulars in The Dunkirk since it re-opened in November last year, following a complete renovation. They decided to rally their fellow drinkers for a charity golf day to help boost the coffers of the hospice.
The teams teed off (23rd July) from Huddersfield Golf Club and not only completed the 18 holes but took part in mini competitions throughout the day to raise even more money. 'Hit the Green' was one of the most popular events.
The golfers returned to The Dunkirk afterwards for supper, a raffle and the prize giving ceremony, with the winning team accepting their rose bowl with pride.
Graham was thrilled with how the event turned out; 'It was a great day and although we all had fun, everybody genuinely wanted to raise money for Kirkwood Hospice because they help so many local families.'
Whilst the golfers did their bit on the course, back at the pub staff and customers weren't resting on their laurels. Logoed t-shirts were worn and collection tubs handed round throughout the weekend, many gave generously to support the fantastic work being done by the charity in Dalton.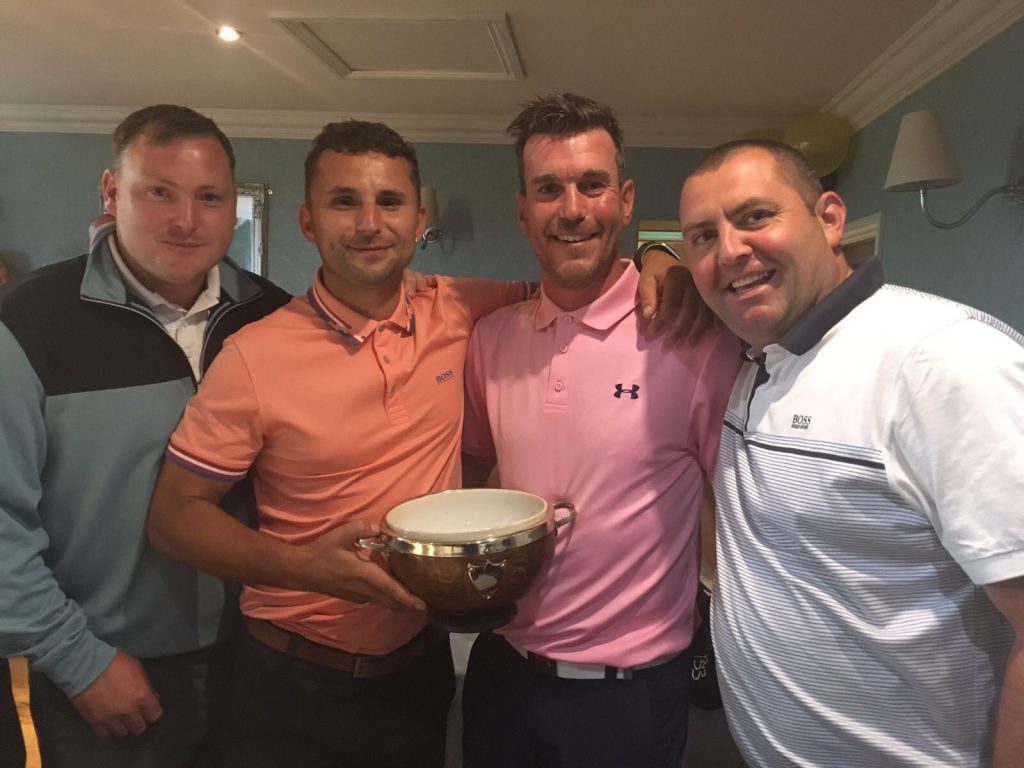 Landlord Martyn Scofield says regulars wanted to show their support; 'Not everyone could take part in the golf day but I was surprised by how many people came into the pub that weekend and donated. The staff were great and wore their t-shirts with pride. This is an amazing local charity and I hope the money raised will help.'
On Monday 7th August Nicola Barber, Kirkwood Hospice Community Fundraiser, visited the pub to accept the cheque; 'It was great to be a part of The Dunkirk Golf Day. It was lovely to meet Graham, Paula and all involved in making this day a great success. I felt so overwhelmed to hear how much they had raised on the day and have continued to raise since the event through collection tins. The support of the community means so much to Kirkwood and without people like Graham, we couldn't continue providing the best standard of care and support to our patients and their families at Kirkwood Hospice.'
Have you got a story to tell? Then get in touch with the HD8 Network and let us tell people who work, rest or play in the HD8 area.