New Denby Dale Train Walks
During lockdown Denby Dale Walkers are Welcome Group devised 10 new walk trails, all linked to Denby Dale station and a train ride. These new "train walks" can be downloaded at  www.denbydale-walkersarewelcome.org.uk  , which also features a map of the walks.
Maps available from Train Stations
The Penistone Line Partnership (which promotes the local railway line) were impressed and have funded the production & siting of this map not just at Denby Dale, but at all stations between Dodworth & Brockholes.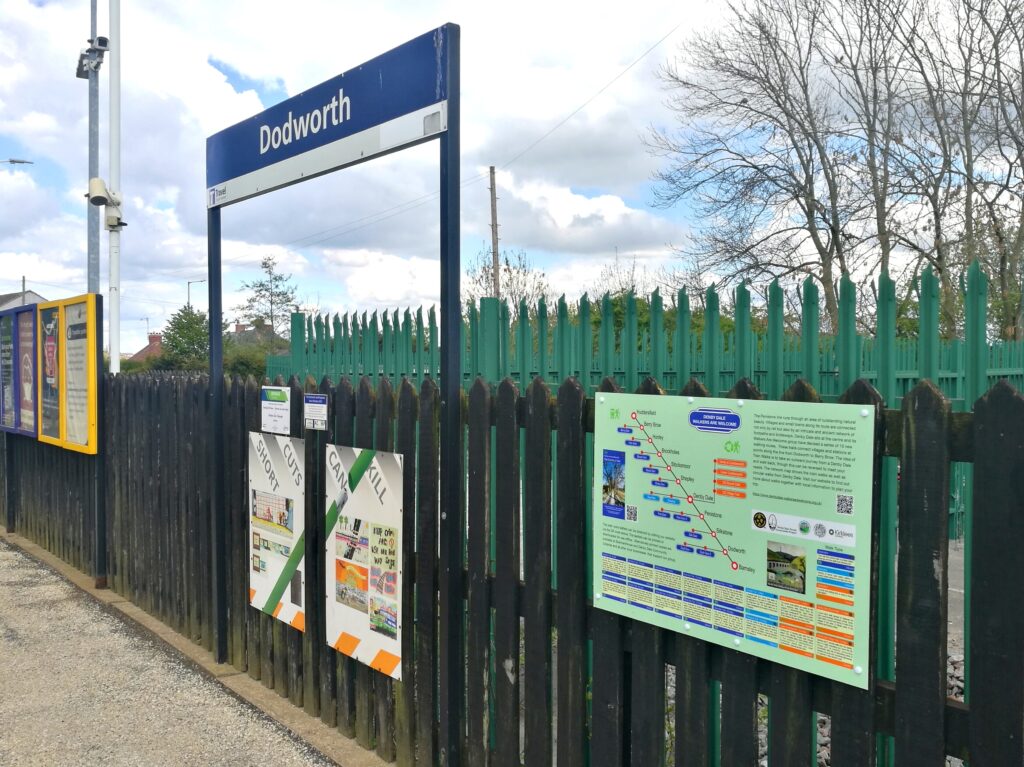 The panels include a QR code from which passengers can download the trails. This project features in the PLP's latest newsletter (attached below).
This is a double hit: the scenic Penistone Line is a tourism asset itself, as well as giving access to the walks.
Denby Dale Walkers are Welcome Walking Festival and Guided Walks
Finally: in recent years EPIP has organised an annual June walking festival which featured several offerings in Denby Dale.
In the absence of this event this year, the local WaW Group decided to organise a programme of guided walks in & around Denby Dale, to start on Monday June 21st.
The programme of walks is also attached. Although we were hoping this would coincide with the end of COVID restrictions, the event will go ahead anyway in line with current restrictions.
Downloads
For more information and contact details for Denby Dale Walkers are Welcome please visit their directory listing on our website –