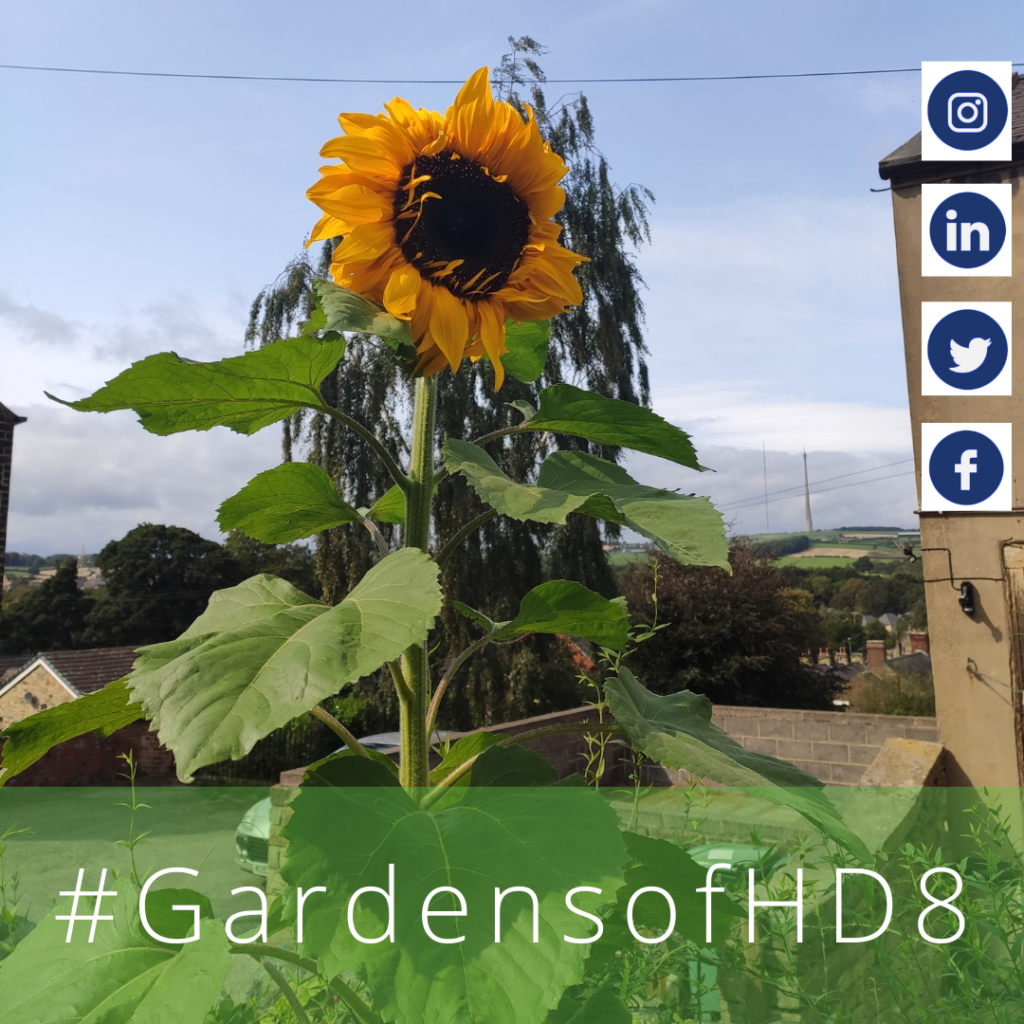 This summer we were planning on celebrating #GardensofHD8
Do you think this is something you might like to get involved with?
Over the last year or more, we have all spent much more time in our own house and gardens than we usually would. 
And with no holidays or other distractions to spend our time and money on, there has been a noticeable trend in investing the efforts to doing up our properties.
We want to help show off your efforts. 
To help celebrate the beautiful gardens in and around the HD8 area.
We would like to invite you to share your posts and pictures of your gardens using the hashtag #GardensofHD8, whether it is a budding tomato plant, or a rose bush coming to life.
Maybe you have undertaken a Great Garden Revolution (as shown on Channel 4 staring Scissett based Bruce Kenneth Designs) or maybe you are more inspired by Springwatch and interested in the insects or other wildlife living and enjoying your gardens.
Pictures do not have to be just of your own garden; perhaps there is a planter or hanging basket in your village which makes you smile, or bedding plants at a local pub, park, or church that you spend time in.
Share your images
Feel free to share images on social media in your usual way, sharing in local groups etc, however please include the hashtags #HD8Gardens or #GardensofHD8 so that we can (hopefully) discover them in search results, to be able to share them amongst our social media communities.
Please also feel free to share your images in our Facebook Groups – HD8 Network Group or HD8 Social are probably the most appropriate (if you are not already a member, you will need to answer some questions for the request to be approved), or even tag our social media handle @HD8network on Facebook, Twitter, or Instagram to help notify us that you have posted.   (If this makes no sense, please get in touch and we will try and explain clearer).
Other ways to get involved
If you are an organised group and are planning Open Garden or similar events, please get in touch, we'd love to help you promote them alongside our #GardensofHD8 campaign (check out our events calendar on our website and new Community Memberships).
Perhaps you'd like to host a Facebook Live to share tips (personally I'd love to learn about 'cuttings') or guides around your gardens – this could be your opportunity to be HD8's answer to Monty Don or Titmarsh!
Whatever your idea, we'd love to hear from you – send us an email, message us on the webchat on the website, message us on social or give us a ring if you have our number! There are many ways to get in touch …
Sunflower Competition
We were hoping to lead #GardensofHD8 with a sunflower competition … if it is not too late and you have already sowed your seeds, we would love you to send us your monthly measurements so that we can run a competition.  This would be #JustForFun unless someone generously wants to donate prizes … hint hint …
If you would like to submit photos of your sunflowers with measuring instruments (you in the picture makes it more interesting to use on social media) please email info@HD8network.co.uk or visit www.HD8network/GardensofHD8
If we receive enough response, we will then announce monthly winners on our social media communities and on our news section of the website (whether this can be extended to winner of the village would depend on uptake).
The overreaching aim is to get people outdoors, in their gardens and give them a reason to connect with other people in the local community.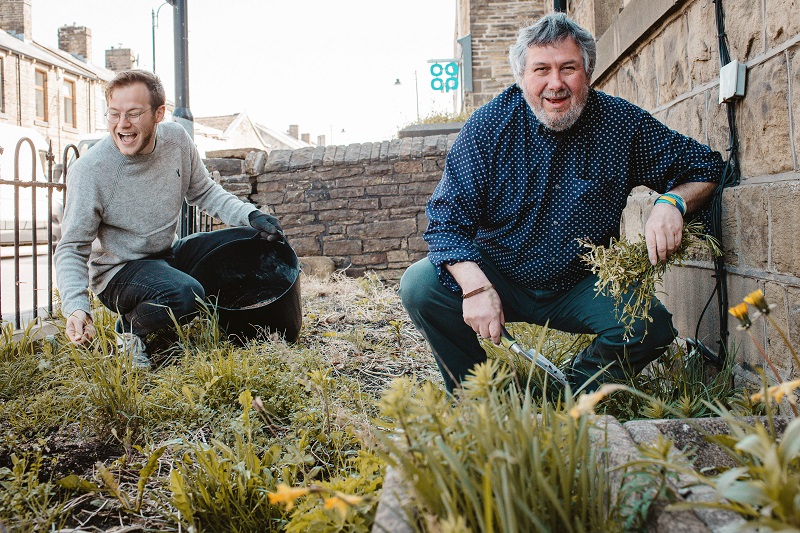 Will Simpson Parish Counsellor recently shared on Facebook that "Gardening isn't just good for biodiversity, bees, insects and aesthetics.
This year's #MentalHealthAwarenessWeek has been looking at how connecting with nature can be good for your mental health as well.
Gardening can be a great way to #ConnectWithNature and make a difference in improving our local environment together."
Help to support #GardensofHD8 by telling others, participating, and engaging with the social media posts we share.