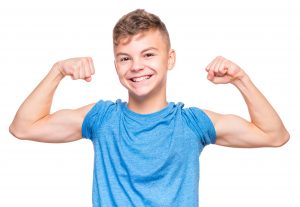 In January 2018, Faster Fitness Solutions will be launching a brand-new kids and teens fitness incentive designed to get the young people of HD8 more active (Click here to find out more about the founder, Darren Thomas).
The Faster Fitness kids and teens programs are based around the most up to date and cutting-edge strength and conditioning protocols that are designed to give growing kids and teens a strong movement foundation, before progressing them into safe and effective weight lifting and sports conditioning strategies.
How will the courses work?
Small group fitness sessions will be at the facility in Denby Dale, taking place after school at 4:15pm and on Saturday mornings at 11:30am and 12:30pm and cost just £5.
The aim is to develop a variety of more specialist coaching options to aid sports specific development for young athletes to further enhance their sporting development.
Who are they for?
They are not just for young athletes who play sport. They are for any young person who just wants to get more active and develop improved co-ordination, flexibility, balance and body awareness.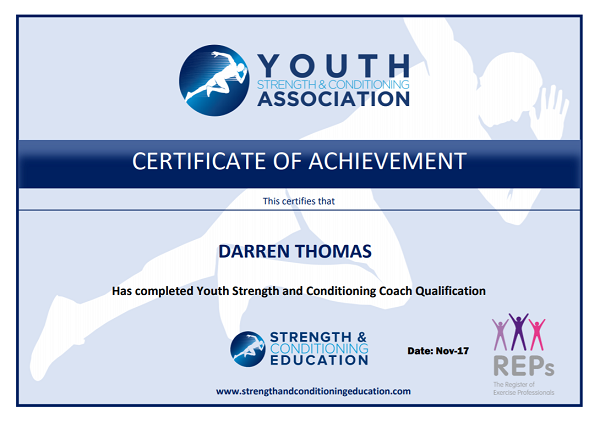 The sessions will be fun and engaging and involve a mixture of
Functional games
Bodyweight training drills
Kettlebell training
Dumbbell training
Speed and agility drills
Olympic weightlifting techniques (this is the ultimate and the kids will have to earn the right to do this by being competent at all other lower level drills)
All sessions will be taught in a private facility by a Youth Strength and Conditioning Coach with full DBS check and child welfare training, so you can rest assured the environment will be safe.
First Session Is Free
If you would like your child to come along to any of the sessions, then please click on the link below and fill out the short form. I will then be in touch to confirm you place.
Want to find out more?
Check out Faster Fitness website – http://www.fasterfitnesssolutions.com/youth-strength-and-conditioning.html
Or visit Faster Fitness's listing on the HD8 Network – https://www.hd8network.co.uk/directory/faster-fitness-solutions/
Want to find out how you can share news about your organisation?
Then visit our "join" page which details our listing and membership information or get in touch for a chat.
Want to list your events on our FREE Events Calendar?
Then complete your details on this form and submit them for us to publish.