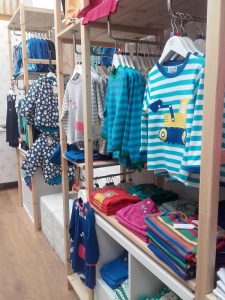 Jake and Joy Childrenswear are pleased to invite customers to the January 2018 Sale which sees 50% off all items in store with the exception of socks and bibs.
Major brands including Toby Tiger, Little Green Radicals and Piccalilly have items in the sale which will make space for an exciting new Spring and Summer range that will include newcomers to Jake and Joy – Frugi.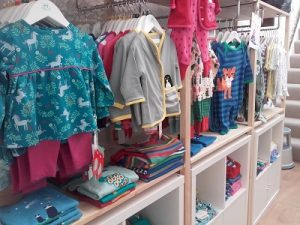 They also stock gift vouchers and will be launching our Organic Childrenswear Resale Agency later this month.
It's an exciting time at Jake and Joy but sale items are selling fast!
Opening times are Thursday 09:30 – 16:00, Friday 09:30 – 16:00 and Saturday 11:30 – 16:00.
Want to find out more?
Visit Jake and Joy's listing on the HD8 Network – https://www.hd8network.co.uk/directory/jake-and-joy/
Want to find out how you can share news about your organisation?
Then visit our "join" page which details our listing and membership information or get in touch for a chat.
Want to list your events on our FREE Events Calendar?
Then complete your details on this form and submit them for us to publish.