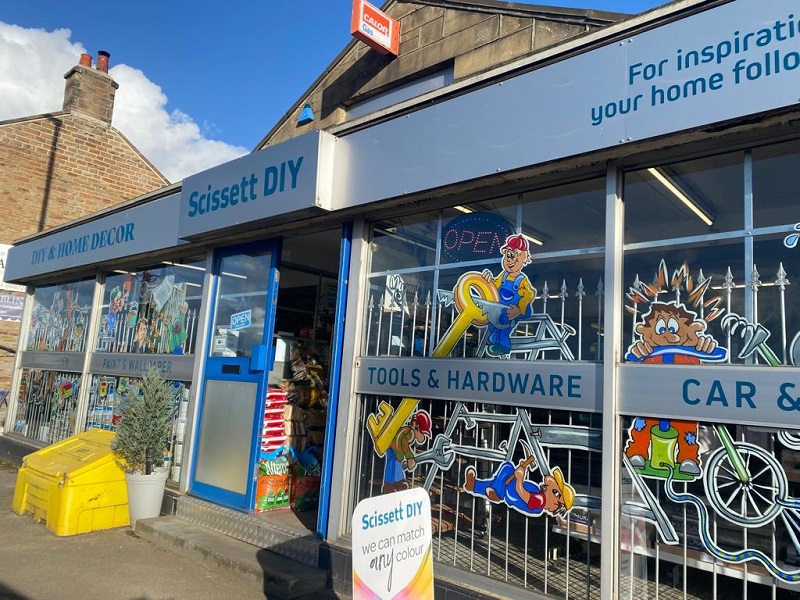 As many of you will be aware, in Scissett we have a fabulous Home and DIY store, who stock all the bits and pieces you need and more for your home and DIY projects. But who are the people behind it?
In 2010 Mike and Claire celebrated their marriage at Bagden Hall in Scissett and the village called to them ever since. So when they were looking to relocate 9 years later, it seemed like a no brainer.
When they first moved here that they started using the local DIY shop, formally S G Blackburn's, and they found the team were always friendly and helpful.
A few years on, Claire was looking for an opportunity to work closer to home and found out the store was available, so the chance to take over the store seemed like yet another no brainer, and this is how this latest journey began.
Claire has many years (too many to mention) experience in the retail sector, varying from customer service to working with the major multiples such as B&Q, ASDA, Sainsbury's and Amazon, however working with these companies fuelled further Claire's passion to focus on local.
Claire's favourite product areas are Wallpaper and Pet, but overall its ensuring our customers leave happy that matters the most.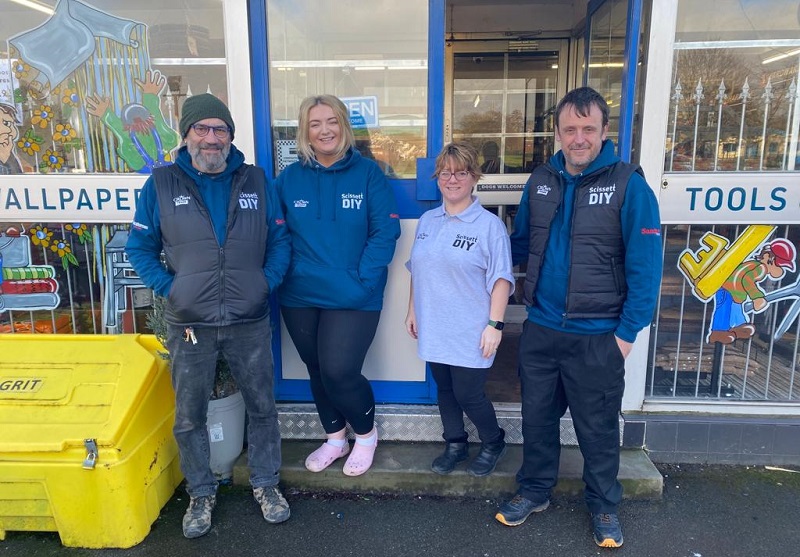 Mike has always been a supporting figure in the business but finally joined us fulltime in January 2023.
Mike brings with him and equalling passion for customer service, but has the additional benefits of many years experience in the paint industry, manufacturing and selling. Mikes other passions and experience are in car care and as such is a great asset for these categories, although cleaning Claire's car is not high on his agenda!
The couple are supported by Lewis who is a local artist and sculpture, with a passion for DIY.
Sophie who has a great eye for colour, on trend interior design and is equally made about pets as Claire.
Jerry is their resident wood cutter, and general all round DIY enthusiast. 
Hayden recently joined us but is quickly learning the ropes, and Charlie is on hand on a weekend to support the team.
More information including contact details can be found on Scissett DIY's directory listing –