After Thomas Cook unfortunately ceased trading this week, it's so important that those travellers who have been affected are aware of how their holiday may be financially protected.
Travel Counsellors have created this quick guide to give insight and provide useful information on how the protection works.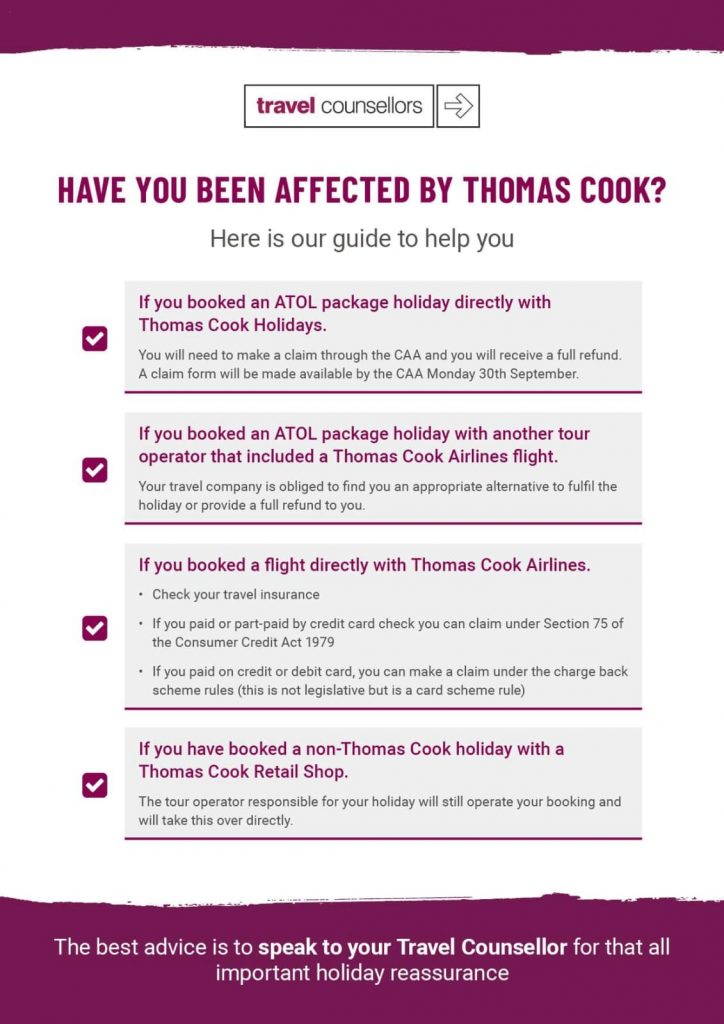 It's a subject the Travel Counsellors are passionate about, and they want to help and support all those affected by the recent collapse as much as possible, so if you'd like to speak to someone for further advice about your Thomas Cook booking please call your local representative Gemma Favager from Travel Counsellors.
https://www.hd8network.co.uk/directory/gemma-favager-travel-counsellors/
Gemma is on hand to answer any questions you may have and can help you with your holiday arrangements should you need it.