This year my wedding anniversary completely took me unawares. I of course knew it was coming, it's a cherished day, however we went away for half term and then all of a sudden, the anniversary was at the end of the week.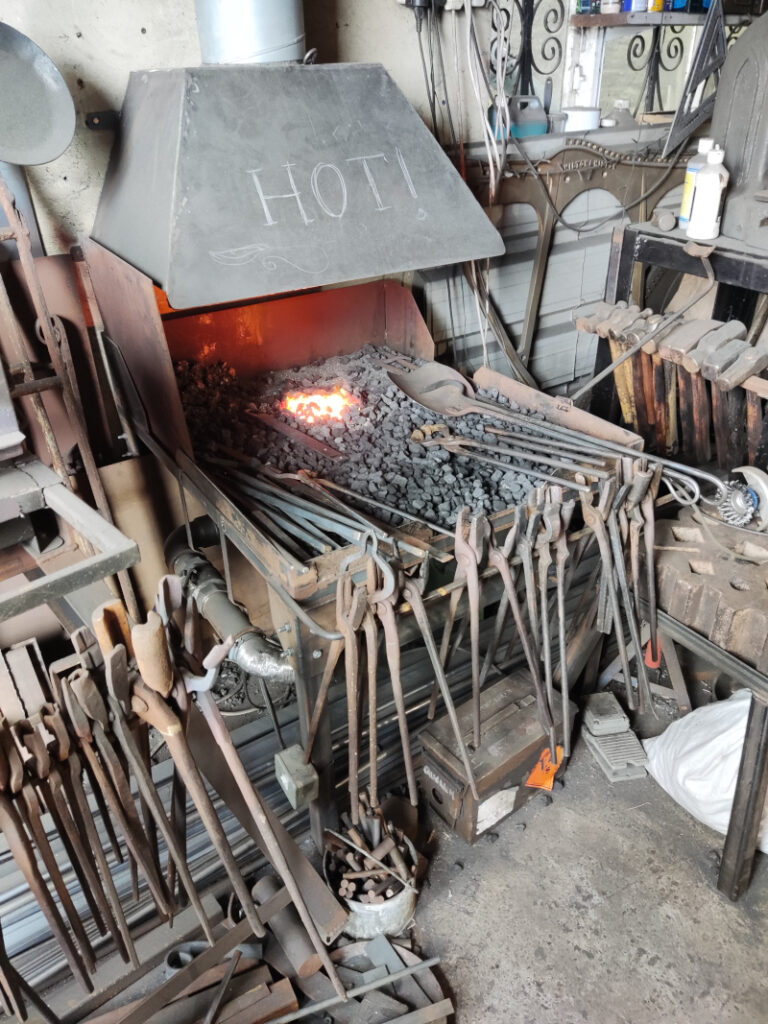 We've always done the gift from the years of being married thing, and so I reached out to a couple of friends for present suggestions for steel.  One sent me links to etsy with some cute ideas.  But with it being the coming weekend, I wasn't too sure about internet deliveries arriving in time.
I sent a few messages to connections in the City of Steel -namely our beloved web developers at Delicious Media – for suggestions for restaurants (they know their food … ) or other ideas as a backup.
Then I googled "Steel near me". 
It of course said, "do you mean Blacksmith near you?" (you idiot) …. And I was happy to see that there was in fact a Blacksmith near me.  In Shepley.
I checked him out, visited his website and contacted via their Facebook page.  They said they'd see what they had in and to pop down to have a look.  I told them, I'd seen a "steel want to spoon you" card and that I thought it was funny …
I popped along the following day and met Owen who was holding an experience day with a fellow, who was learning how to make things with steel and fire, and I watched them heat the metal and whack it into a different shape. I ordered my spoon and left with a wish list of many different items (and repairs).
While driving I had a giggle to myself and messaged (when I was safe to do so) that I wanted to tweak the order.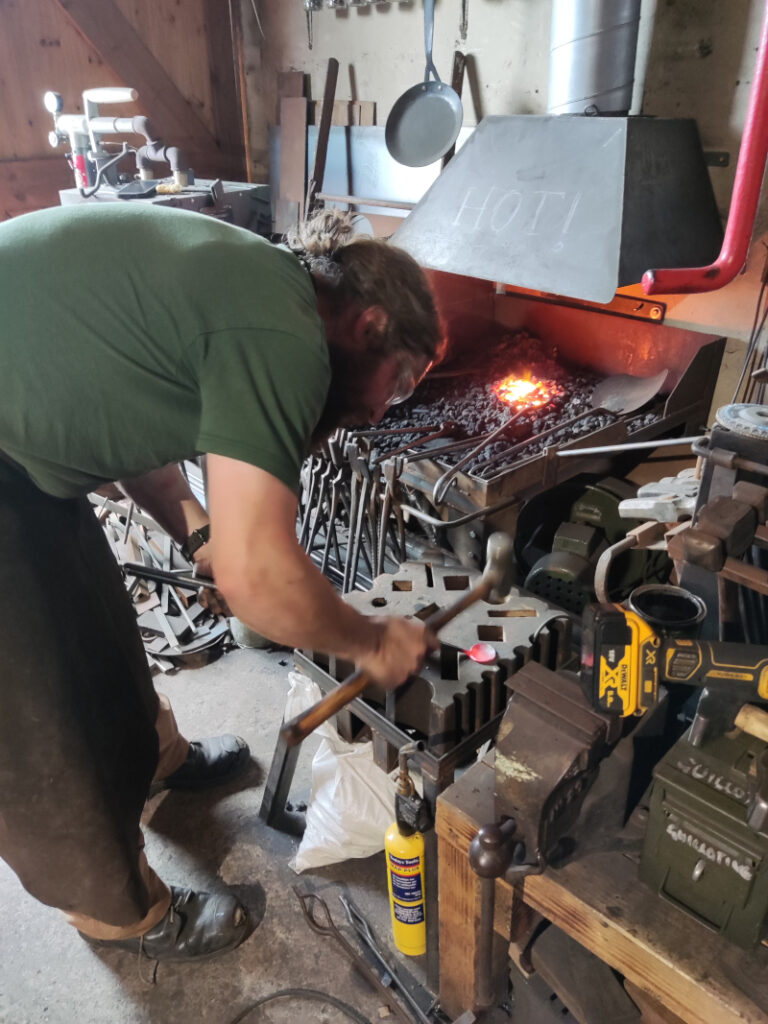 And for my husband's anniversary present he has a spork … a spoon at one end and a fork at the other.
Following this, Gate Foot Forge became a member of the HD8 Network. 
Coming from a design background and many years of marketing a self-employed business, Owen is already sorted for a website and social media that is working for him and he is already really busy enough.
However, a lot of his work is sent out to America and shipped to London.
And Owen admitted to loving the challenge of "can you do this with this?" and people turning up at his door while he is working – in a very safe environment of course.
Like he said, back in the day, every village would have had a blacksmith.
Find out more about Gate Foot Forge by visiting their Directory listing here –
The HD8 Network is absolutely delighted to welcome Gate Foot Forge as a member and now wants to discover lots of other traditional trades and industry to help them flourish locally again.
Who do you know that ships items? Could they sell more locally instead?
What do you have shipped in? Could you buy in locally instead?
Is the cheaper option, always the best for our local economy?
The HD8 Network wants to help more local people do and buy more things locally.
Visit Gate Foot Forge's Directory listing here –