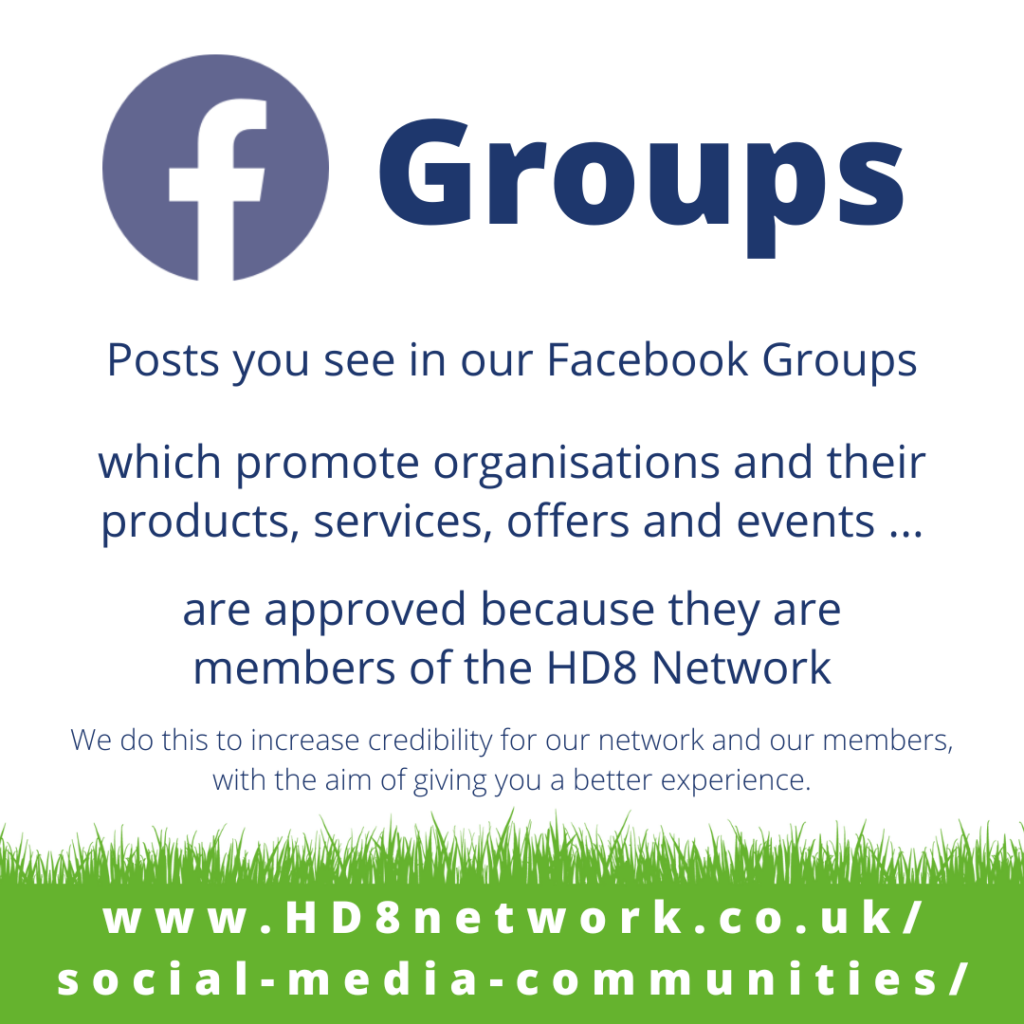 The posts you see in our Facebook Groups – as with those shared on our stories and our walls – which promote organisation and their products, services, offers and events are approved because they are members of the HD8 Network.
We do this to increase credibility for our network and our members, with the aim of giving you a better experience.
You can verify members and get more information about them, including contact details by visiting our website.
All members are listed in the Directory.
Members also might appear in our Virtual High Street, News Section or our Events Calendar.
We have a backlog of posts to decline, from non-members trying to share "promotional" posts in our Groups. We are aiming to get through them this week.
Before declining, we will try and message whoever has tried to share the post. Letting them know, giving them the chance to sign up – it only costs £30 for the year for basic membership and it is free for community groups and charities.
So if you have tried to share posts in our groups and not seen them, please check your 'other' inbox or feel free to get in touch!
Of course, posts from people who rest and play here, asking questions or otherwise posting about the wonderful HD8 area will be approved.
Our aim is to help more people do and buy more locally.