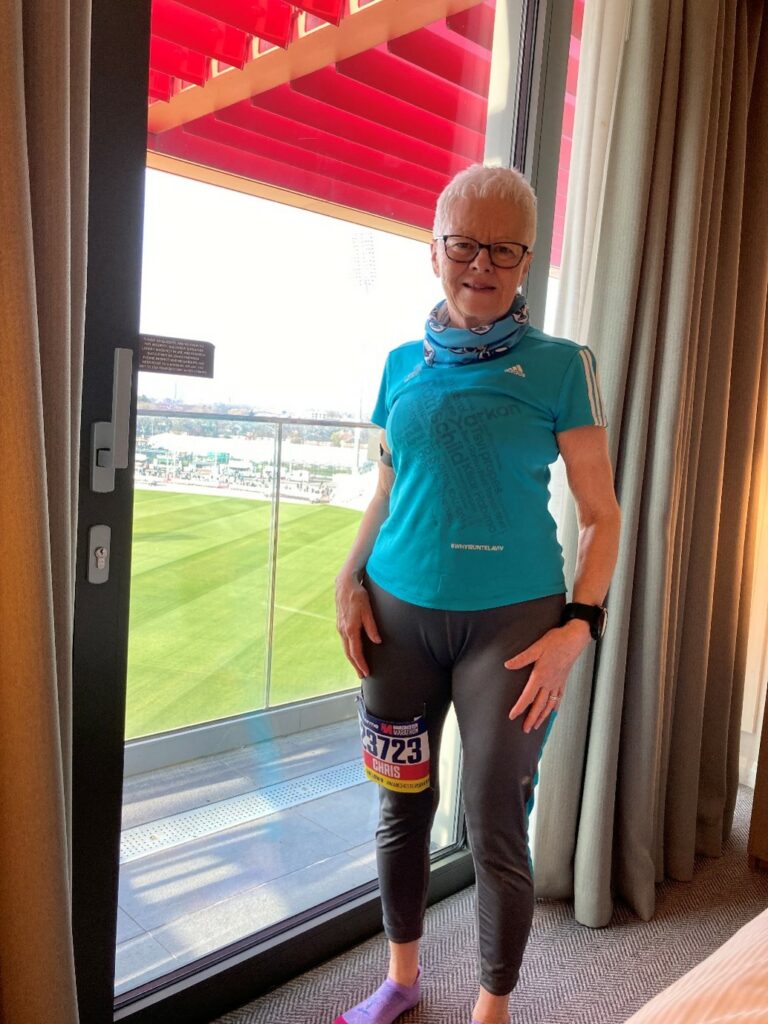 How many Marathons have you run? I am not entirely sure if you collated all the times that I have run, in my entire life, that it would collectively amount to anything like 26 miles … However Chris Hobson, a 69 year old grandmother from the HD8 area, has now completed 116 marathons!
Chris retired from being a headteacher (her first headship being at Cumberworth First School) and did her first marathon, London, two days later. Her retirement aim was to get fit enough to enjoy her older age … leading to Health and fitness becoming her obsession!
By 2019 Chris had become a fully-fledged member of the British 100 Marathon Club.
She, and her husband, have also travelled the world as marathon tourists with a view to completing a marathon on all the
continents.
This has all been achieved between the ages of 60 to 70.
Her next race is … Antarctica!!!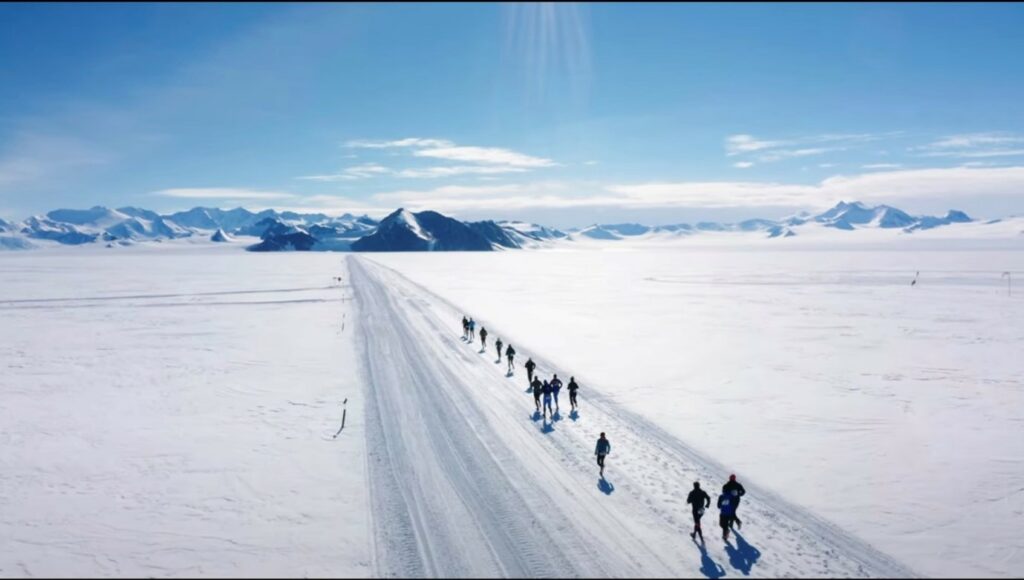 The Antarctic Ice marathon will be her 117th marathon and seventh continent, thereby enabling her to join the Seven Continents Marathon Club.
After the Antarctic Ice Marathon Chris will be running 3 more marathons in 2023 before her 70th birthday giving her an average of 1 marathon per month for the 10 years from age 60 to 70, not counting the endless training runs from Clayton West to Wakefield and back.
Marrakech – Africa
Antarctic – Antarctica, coming soon
New Plymouth – New Zealand – Australasia
Singapore – Asia – Night Marathon, start and finish on formula 1 track
Tel Aviv – Asia
Amsterdam – Europe
Madeira – Europe
Niagara Falls – North America – run across 2 countries, start in USA, finish in Canada
Buenos Aries – South America
Curacao – South America – Night Marathon
She is currently looking for a new challenge for her 70th decade, who knows what that will be! 
However, she doesn't do this alone! She is supported by her dutiful husband Richard Hobson, who does all the logistics to get her to the start line … which as you can see from all the places she's visited is no mean feat! Admittedly, he is enjoying a few beers whilst she does the bit in between the start and finish line!
Do you have something amazing you want to tell people about? Let us know your story!