SlingLibrary have started to run walks with parents in the local area, providing companionship and information exchange while enjoying the great outdoors
Slinglibrary.com are all about helping you make life easier.
And now they are helping you to get stuff done while being out in nature together.
Hands free cuddles
Helping reduce colic symptoms
Simply allowing you to eat a meal with a knife and fork.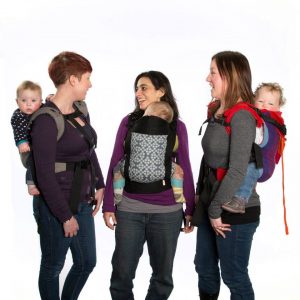 SlingLibrary.com have been run from Library's, playgyms and public halls and have supported thousands of families in Huddersfield and Halifax over the last 10 years.
Then Coronavirus happened and everyone was told to stay home, stay safe, avoid people and not take unnecessary journeys.
Rachel from SlingLibrary.com says "It feels like a lifetime since our last libraries ran. And for our newborns it is!
But we've not been having the impact on our community that we love to give.
We've heard of parents isolated, unable to make the lasting friendships that help you transition to the parent you want to be.
We've heard of loneliness and fear being a double edged sword.
Keeping parents stuck and the loss of people contact increasing their fear of catching the virus.
We've seen the smouldering smoke as a larger problem of maternal mental health begins to decline and we've decided to make a stand!"
One thing coronavirus has taught us is simplicity, slowing down and appreciating the now. It's also reminded us of humanity's ability to adapt and survive.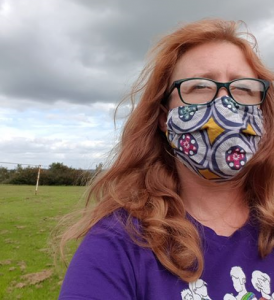 So, moving forwards, as part of the SlingLibary.com's covid-19 recovery plan, they are looking forward to regular walks. Bringing parents and families together in a socially distanced way, enabling contact without putting ourselves in a situation that feels unsafe or that we're not comfortable with.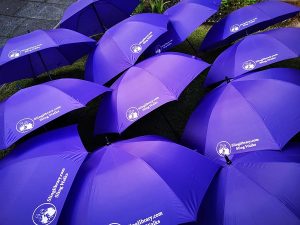 They are introducing summer holiday walks, taking socially distanced parents out for walks.
Bringing parents together in the fresh air which is well documented to improve mental wellbeing.
Regardless of weather!
But it will be more than that, each week they will discuss a theme, bring the world to life for your little ones and give play ideas to use throughout the week with your babies and young children.
At the moment there are regular walks planned in Scissett and Wyke, with travelling walks as our family life allows.
They are starting a 3 month project; to record the impact this has on families at the end of August.
After then sessions will cost £6.  It is advisable to block book to get the most out of the play ideas and learn about helping your baby develop.
While the SlingLibrary.com are fine tuning their walks they are offering their time and expertise in exchange for donations.
Walks in Scissett weekly on Tuesday.
Walks in Wyke every other week on Fridays.
Pop up walks – look out on Facebook.
For more information and contact details please visit the SlingLibrary's directory listing