You will be pleased to hear that we have decided to continue with our #WhereinHD8 campaign.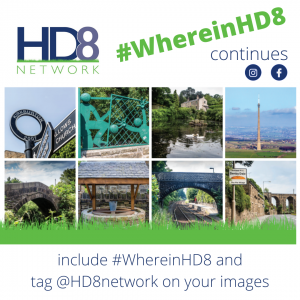 But this time we want to draw attention to the different villages in the HD8 area.
On our website there is a page for each village (found on our homepage) where we aim to provide details of the village, as well as a sample of the local events and business based there.
Each Friday we will be spotlighting the different #HD8 villages on social media linking to the pages on our website and ask you for contributions.
Do you have information that you would like to update the pages with?
Maybe you could recommend businesses and events that would benefit from featuring here.
If so, please get in touch and share your photos and stories, while sharing and engaging with our social media posts, to help us reach more people.
Where in the HD8 do you think is amazing and why?