What happens when a nurse has babies, and discovers just how toxic the world is?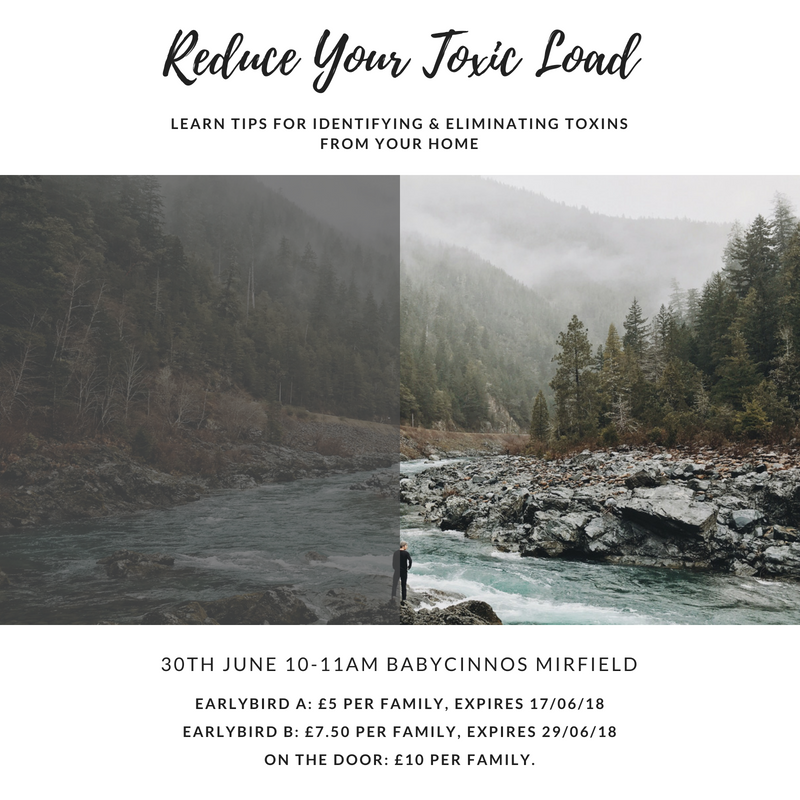 From what we eat, what we pop on our skin, what we wash our clothes in. It becomes quite an overwhelming prospect to figure it all out.
The plastic pollution, the cancer causing baby powder, the list is endless and each rabbit warren leads you to another.
Rachel Devereux has devised an hours class for you to think about your home. To think about how we live, and what steps are practical and reasonable to take. We don't have to take them all.
She is working on creating healthy futures, ones where we can look back and be grateful we tried all we could to have healthier, happy homes.
Rachel is a registered nurse, chronic illness specialist, cleaning consultant and baby wearing educator.
She cares for you, naturally. From helping families navigate the birth of their child, to planning that healthy, active 30 year retirement.
BOOK NOW at https://10to8.com/book/famdyh-free/476110
Or contact Rachel Devereux – ENJO Consultant – Huddersfield – HD8 – 07835 623617
Like Rachel Devereux Facebook Page, or join in her private group.
https://www.facebook.com/ENJO-UK-with-Rachel-Devereux-Page-237528430089235/?modal=media_composer
Ask Rachel Devereux about earning your own income and achieving your own ENJOlife.
Find out more about Rachel Devereux by visiting her listing on our business directory – https://www.hd8network.co.uk/directory/rachel-devereux/