At Tania Fisher Bespoke Ceremonies, your Celebrant will create a unique ceremony from scratch.
One that truly reflects you as a couple. It can be light hearted, humorous, formal or simple and will perfectly suit you as a couple.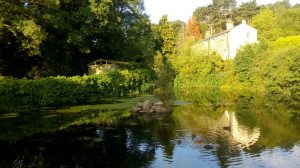 Having a Celebrant led Wedding Ceremony means you have complete flexibility over your venue – anywhere, anytime.
With so many hidden gems, stunning private estates, beautiful outdoor locations, unlicensed and licensed venues out there, a Celebrant offers you the chance to have your wedding in any location you find and love.
We can't believe this category hasn't been created before! We have HD8 Weddings Facebook Page.
There will be many more businesses in the area that do weddings, birthdays, christenings, funerals, all manner of events. We will start going through the existing listings, however, can you help?
Can you nominate businesses in the area that fits this category? Businesses with the most nominations will receive free enhanced listings.