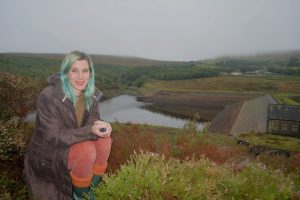 In her new role, Rachel Devereux helps people by coaching them to healthier lives – from avoiding or recovering from illness, to reducing overwhelm & anxiety.
Rachel is offering free 30 minute appointments to have a private chat.  "Sometimes 30 minutes is all someone needs to feel better or learn a small tip" says Rachel.
She is still very much involved in ENJO & she loves that it compliments her nurse health coach role, helping people get rid of toxic chemicals from their home.
Rachel has had great reviews from people with joint issues, asthma and eczema (for her nursing friends, the skincare products are where Debrisoft came from).
And, because she loves cuddles with babies she is still running slinglibrary in Holmfirth and until our new recruit is trained, in Mirfield as well.   "I have just ordered 2 new Tula ❤️ and got 3 new slings on Monday" says Rachel.
If you know someone that would benefit from Rachel's services please urge them to book a session with her – https://10to8.com/book/famdyh-free/472482/
Find her on Facebook – ENJO UK with Rachel Devereux, Rachel Devereux or Slinglibrary.com
Website: www.racheldevereux.com
Want to know how you can get your business in front of people who work, rest and play in the HD8 area? Then check out our Packages and Membership page.