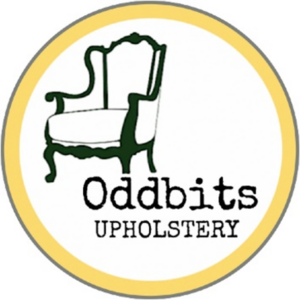 Hello, I'm Vicky and I'm passionate about all things upholstery.
I've always loved creative pursuits from painting furniture to upcycling and making my own soft furnishings including curtains and cushions, but once I ventured into the world of upholstery there was no turning back!
I spent several years going to evening classes and attending various courses to build my skill set before taking the plunge to set up my own business as an upholsterer.
From my home workshop in Upper Cumberworth, I undertake a range of upholstery commissions from antique – to vintage – to modern.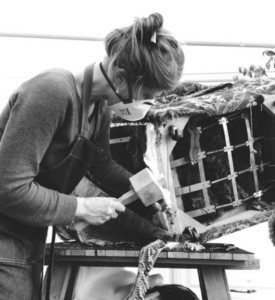 I upholster chairs – of all descriptions, sometimes small settees or other items such as stools, benches and ottomans.
I can also make bespoke matching footstools or cushions to complement your furniture.
Many of the chairs I work on have been with my clients for a long time; maybe belonging to a loved one or passed through the family but sometimes it's simply that they no longer match the decor.
It's truly amazing to see the transformation reupholstery can make.
One great part of my job is helping my clients choose the right fabrics – so many possibilities!
After an initial enquiry, I will usually visit to make a more detailed assessment and will listen carefully to my clients' needs and provide advice as needed on fabric.
I can source fabrics from dozens of suppliers and work to suit all budgets and styles from plain and practical to wacky and wonderful!
As I work locally, being part of the HD8 Network is a great benefit in helping to highlight my business and reach my client base.
For more information and examples of my work visit my website or my Facebook page.
Let me bring that chair back to life!
For more details including contact information please visit Oddbits Upholstery directory listing on our website –