This October has been renamed 'Dogtober', as local dog lovers are being encouraged to support inspirational charity Dogs for Good in their quest to transform lives!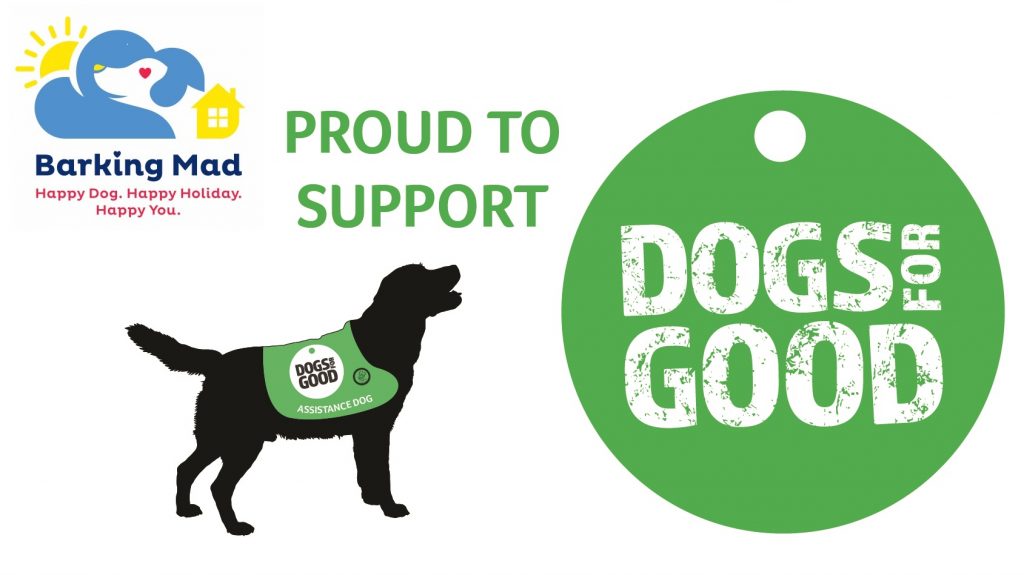 Dogtober is the perfect time to celebrate the incredible things that happen when you bring people and dogs together. Dogs for Good, formerly known as Dogs for the Disabled, trains dogs to help children and adults with all sorts of challenges, including autism, physical disabilities, special educational needs and dementia. Every penny raised will go straight to this innovative charity and help with exploring ways dogs can enrich and improve lives and communities.
Mark Abbott of Barking Mad Dog Care Huddersfield & Halifax said "Time and time again we see the emotional and physical effects that dogs have on the members of our host community, who care for our doggy guests whilst their owners are away. These beautiful canine creatures give so much to their human companions on a completely unconditional basis.
It is our understanding of the benefits of dog companionship which has led us to become official supporters of Dogtober and we'd love everyone to join in and have fun whilst raising funds for this fantastic cause."
If you would like to find out more about joining in with Dogtober or if you would be interested in having a friendly dog to stay at a time to suit you, with 24/7 support and advice, please call Mark on 01484 599420 or 07808328320.
Barking Mad is part of the Franchise Brands plc group of companies and is the UK's favourite dog holiday company, as verified by TrustPilot. Contact Barking Mad at www.barkingmad.uk.com to find your dog's home from home today.