Sayers Solutions will be the speaker at this month's HD8 Network's Mid-Month Meet Up business networking event on the 11th October at the Coffee Loft in Scissett and will be discussing the "10-minute Marketing Plan".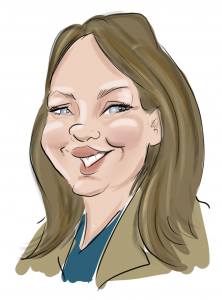 Merewyn Sayers, the owner of Sayers Solutions, will be showing small business owners the vital parts of the marketing plan which should not be overlooked.  Merewyn says, "When people approach marketing, then head straight for the promotion elements, however there is a lot more that needs to be established beforehand".  The 10-minute Marketing Plan is intended to help busy business owners balance the time-poor day to day running of the business with the need to be strategic and plan for the future and not depend on being hand to mouth".
Merewyn adds "It is unrealistic for small business owners to spend months solely on their marketing plan, ignoring the running of their business, especially when the plan is neglected after its completed.  A marketing plan should be a living document, and whilst this session demonstrates you can have a marketing plan in 10 minutes, it also reinforces the point that you should be spending 10 minutes on your marketing plan each week".
Sayers Solutions works with small businesses to help them be better at what they do.  Essentially Merewyn becomes your marketing manager – one of her clients refers to her as their "head of marketing" – this can be on a weekly basis or a one-off training workshop and anything in between.
Whilst Sayers Solutions urges clients to think strategically and understand their offering, as well as their client's needs, they also implement tactics and campaigns.  This can sometimes involve working with partners who specialise is certain areas, at the customers discretion.
Merewyn also setup the HD8 Network 4 years ago, as she identified the need for a platform for local businesses and residents to communicate and promote the activities in the area.
Before the networking event there will also be a workshop for local businesses to find out more about the HD8 Network and how they can use it to promote their business.  This is a free workshop, however places are limited and so booking is essential.