Let us have some fun and play a game to point out where in HD8 these images are.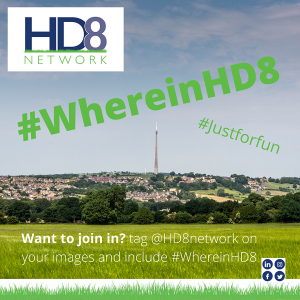 We are going to post some pictures on our Instagram and Facebook Page with the tag #WhereinHD8 and we would love it if you would respond, letting us know where in the HD8 area it is.
You get extra points #justforfun for naming any items featured in the image and our unlimited admiration if you can tell us some facts and history about it.
For example, you might like to use the hashtags #ClaytonWest #DenbyDale #Skelmanthorpe #Scissett #Kirkburton #Highburton #Lepton #Shelley #Shepley #Cumberworth #Emley #FenayBridge
Want to join in? It would be great if you would also play along by sharing your photos on your Instagram and Facebook profiles, tagging @HD8network and including the hashtag #WhereinHD8 on them.