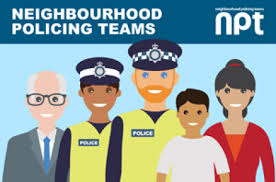 West Yorkshire Police and the Rural Neighbourhood Policing Teams are committed to providing continued reassurance and a high level of service during these difficult times.
Society has changed with the current climate and the Coronavirus pandemic.  The Police would appreciate being kept up to date with any issues/concerns from any of the public which can be addressed by them to increase public confidence.
The Neighbourhood Policing Team are focused on Coronavirus related issues, whilst dealing with other emergencies.
The West Yorkshire Police and Rural Neighbourhood Policing Team receive daily briefings with regard to – changes to the way in which they police the area, what progress is being made, and what the Government are expecting of them.
The Police are updating the public constantly, giving constituents the most up to date information and advice as they come into contact with them, and are patrolling constantly to ensure that Government restrictions are being adhered to.
The Sergeant at Holmfirth is sometimes working in another office and may not be able to answer the phone at that time, so please refrain from phoning this number.
Please continue to ring 999 in case of an emergency and 101 for all other incidents.