Technology Support 24/7 are excited to announce the launch of their new, innovative, Managed Services business, supporting businesses in all areas of their technology needs.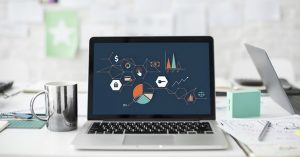 Given the innovative approach they are taking to the IT Support sector, they see themselves as market disruptive, taking the tradition model of IT support and turning it on its head, to be proactive, strategically engaged and agile to client's needs.
Nick Clarke, a prominent technology specialist and entrepreneur, launched Technology Support 24/7 in the midst of the Covid-19 Pandemic, seeing the effect that the pandemic had had on the SME market, with many businesses 'caught in the headlights' not knowing which way to turn in finding a technology solution for their business's needs.  Nick comments:
"Over the past six months we have seen how critical Technology is and how an effective IT infrastructure is pivotal, in positioning your organisation for resilience & growth as we continue to move forward with more flexible working arrangements." "We saw an opportunity within the market, to launch a support provider, that puts your needs, at the heart of its proposition, considering the strategic aspirations of our clients and indeed, how best to support their teams, clients and stakeholders, as we move forward in a new way of working."
Technology Support 24/7 has been designed to provide a complete support solution for clients, from business networking opportunities, conferencing and phone solutions, hardware provision, consultancy, training, and support, through to cybersecurity, disaster recovery and contingency planning.
Their Mission is to support you and your colleagues, unlocking your potential, through a fully supported, future proof, technology infrastructure
In addition, and by way of them further supporting the business community during this difficult period; They are offering a complimentary Business Technology Review – Are you fit and ready for a new way of working?
Throughout the remainder of 2020 they are offering a complimentary assessment, considering aspects in your business, such as: Cyber Security, Remote Working, Backup & Replication, Telephony & Internet Connectivity to name just a few key areas.
They will provide a Technology Health Check Report, compiled by their dedicated IT Professionals, with recommendations to maximise the use of Technology in support of your Business, this report is then yours to use how you see fit.
If you would like more information or would like to book in an assessment then please visit their directory listing here on our website –
https://www.hd8network.co.uk/directory/technology-support-24-7-limited/