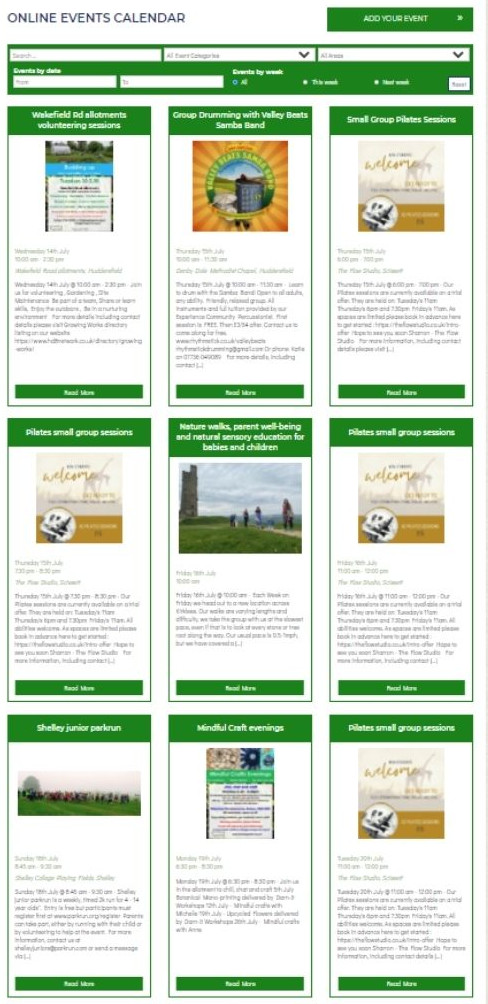 As the summer holidays are fast approaching, the HD8 Network would like to remind you about the events calendar on the HD8 Network website which is free for anyone to upload their events – providing they are of interest to those who work, rest or play in the HD8 area.
Events are being added each day, which is hopefully a sign that life is getting back to normal.
Check out the events already listed on our Calendar here – https://www.hd8network.co.uk/events
• • •
Please would you introduce the HD8 Network to holiday and sports clubs, fetes, festivals and galas.
Directory listings, news articles and social media coverage is also available and included in the memberships, and Silver and Gold #HD8members invited to account managers meetings to help get the best from their exposure.
• • •
To upload your events please visit – www.HD8network.co.uk/add-your-event/
To find out about the other ways you can use the HD8 Network to promote your business, grow or event please visit – www.HD8network.co.uk/join/