My passion is to empower you to tune into your body so you can move in a way that gives support and vitality.
I TOTALLY get what it's like to face the challenge of pain and tension.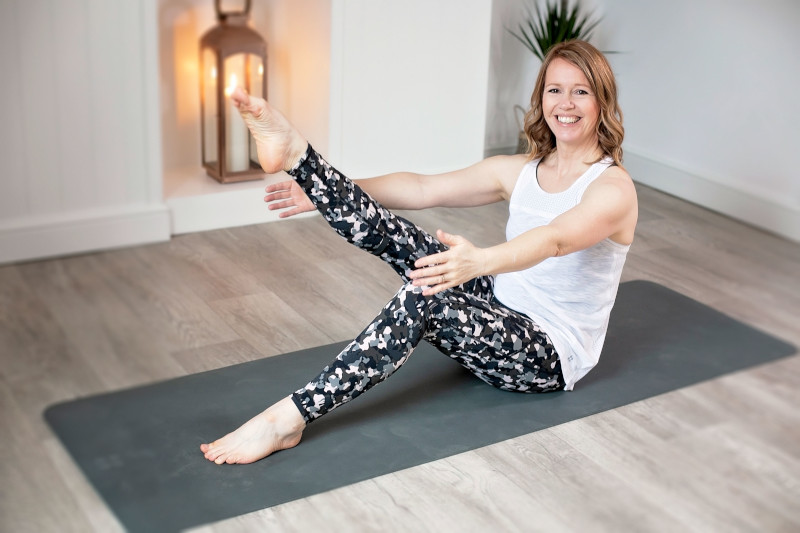 In my mid 20's I was suffering with pain and discomfort that just wouldn't shift. That's when I first tried Pilates and my path to wellness began. How time flies when you're having fun! Over 20 years has passed since then…yikes!
The intelligent, guided movements that Pilates provided began to release pain from my body and lift my spirit, enabling me to regain strength, physical freedom and become calmer in mind.
Speaking of me, are you curious about my qualifications? At The Flow Studio we have set the standard high, providing diversity and expertise to every single session you attend. My Pilates Certification is with Body Control Pilates who's method is remarkably effective and medically-approved, so you can feel content knowing you are in safe hands.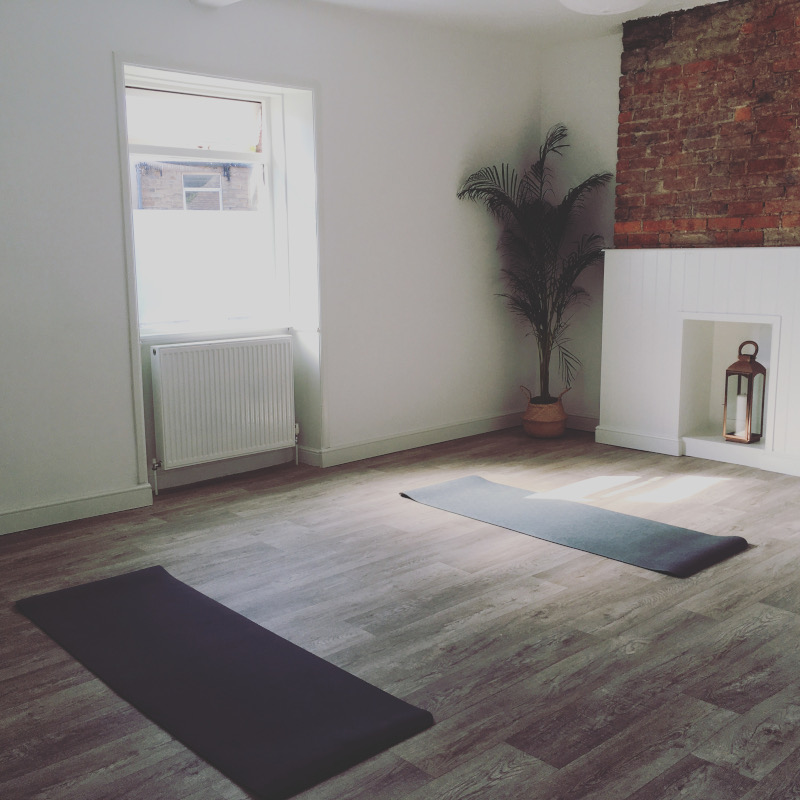 In addition, I am qualified as a specialist Back Care Practitioner and Roll Model® Method Practitioner – this is a guided practice in self- massage using specialist therapy balls.
All of this helps to keep you pain free and feeling your absolute best.
So what's involved in a typical session? Sessions begin with a short body and mind meditation so that you are settled and fully focused on you! Following on from this a typical session includes Pilates interwoven with Slings® myofascial training – This is an amazing repertoire sequence to work your whole myofascial system. I also love to add in some self-massage skills using our specialist equipment.
How often can I come in to take a regular session? We offer memberships at The Flow Studio to suit your budget, lifestyle and goals. All of our memberships are available on a 3 or 6 month agreement, with once or twice weekly attendance. Fabulous for creating consistency, accountability and achieving results.
What are other options in addition to membership? We are here to guide you in what is the best fit for your goals, schedule and needs. So, in addition to our membership we offer blocks of group or private sessions. Alternatively individual sessions are also available to purchase.
We want to ensure your experience with The Flow Studio is going to be a success and realise it's important to bring you value as well as create a space that provides all you need to feel your absolute best.
Have more questions I didn't cover here? I'm happy to answer, please do get in touch!
For more information, including contact details please visit The Flow Studios' directory listing on our website –