Wow what a great atmosphere and music there is at Shepley Spring Festival …. and great memories too!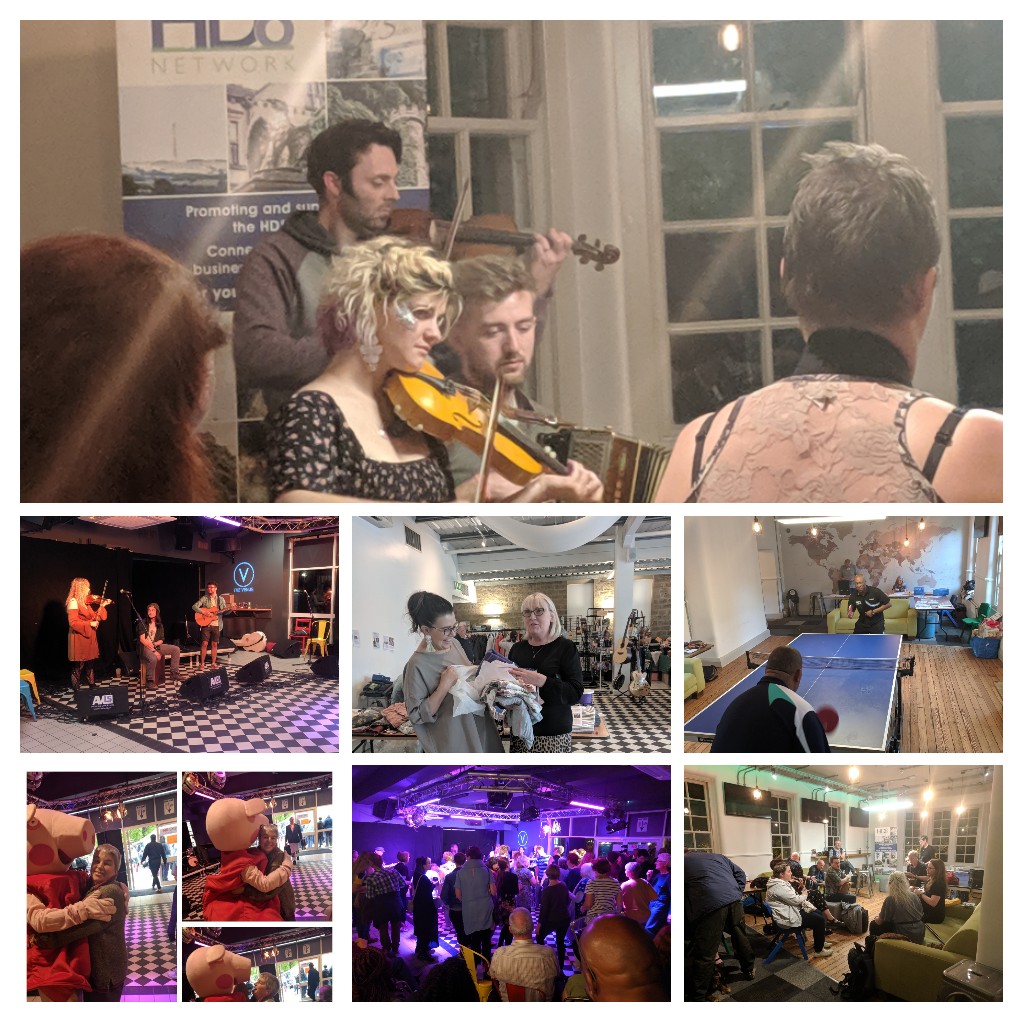 New Venue Storthes Hall
The Venue and Aparthotel at Storthes Hall Park worked really well for the Shepley Spring Festival this year, especially as the weather was at the point of only threatening unpleasant weather…
The wide range of rooms in the Venue provided a variety of spaces and proves that there is future potential for a long and happy relationship between Shepley Spring Festival and Storthes Hall.  Especially if other parts of the grounds were available to expand into.
If you would like to get in touch with the Venue at Storthes Hall, please find details on our directory listing here.
Laura Crane Youth Cancer Trust Festival Shop at Shepley 2019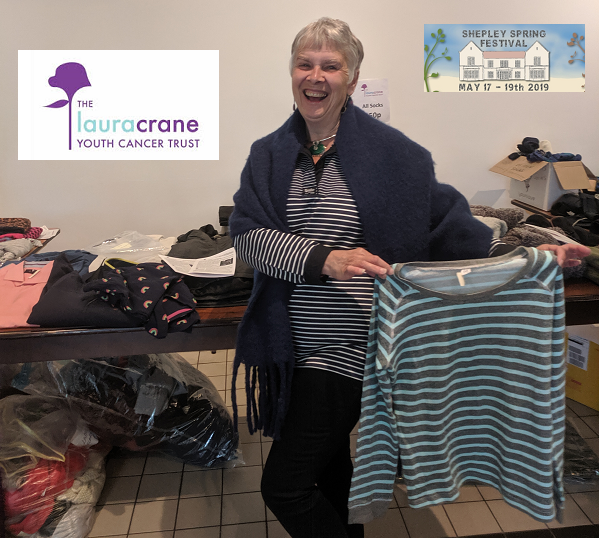 The whole Shepley Spring Festival was buzzing all weekend, and none more so than the LYCT 'ebay' shop.  Selling items donated by a variety of organisations for the Laura Crane Youth Cancer Trust as part of their fundraising.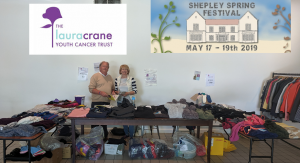 Not only did the charity get a great return on investment, decluttering stores and making a profit.
They also clothed the festival.
A lady even forgot her clothing – she had wine and knickers, but nothing more than the dress she was wearing …. until she shopped and kitted herself out at the Laura Crane Youth Cancer Festival Shop.
The range of clothing was outstanding with prices that made it unquestionable.  Items flew off the benches.  Bag and bags of sharfs, shawls, gloves and hats.  Pajamas, coats, tops and outdoor skiwear … I think they even had jeans and work trousers too.
The festival goers lapped it up and the Laura Crane Youth Cancer Trust were overwhelmed with the result and I believe they have personally thanked all that assisted them over the weekend and have asked the HD8 Network to extend their thanks to all.
Want to find out more about the Laura Crane Youth Cancer Trust please visit their listing on our directory for more information.