While building the new refreshed website, it was recognised that we also needed refreshed photography. John Steel has worked with us since the early days of the first website and we like the energy and fun he brings to the pictures. So we asked him to get involved and we arranged a photoshoot.
One of the objectives for us, was to tell you that we are not just here about work, about businesses … our main aim this year is to reach out and engage with people who rest and play in the HD8 area (as well). So the shoot was to capture this.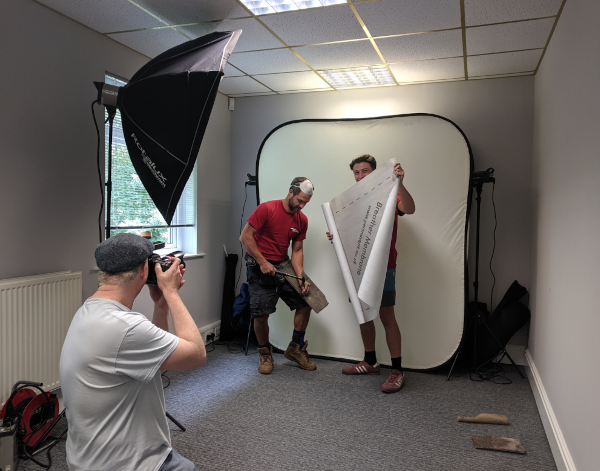 Up until now our shoots have consisted of us inviting people to a location, with a prop that showed their business and photos were taken against a white background (why and who is responsible for this is 'discussed' amongst John and Merewyn from the HD8 Network). However this time, we were going to them, we were capturing people in their environment.
The logistics and administration of this, while keeping a temperamental creative happy and focused is a triumph for anyone, but seeing the results from the shoot was unbelievably emotional.
Members and other contacts were called and invited, however short notice and not been to hairdressers yet were some of the polite declines that were received. A route map of locations sketched out and timings formulated (and reshuffled a number of times), resulting in a very unrealistic plan for the day of the shoot.
The morning started with meeting Paul Jones from the DDC parking up the bus in Denby Dale, getting it ready for the journeys during the day ahead, including Dementia Club at Emley Community Centre.
Then we went to Shepley to shoot Jane Middleton Art and also Half Inch Seam both in their own studios, surrounded by their tools and materials.
We then returned via Denby Dale to see Westleigh House, who are members and as well as a beautiful building providing the workplace of a number of different businesses. While there we were able to capture the legend that is John Danbury working the camera like a pro, in his Visualize Films office, as well as seeing our friend Paul Jones from the Denby Dale Centre again.
Then we shot up to Skelmanthorpe to shoot Craig from AutoSolutions and captured him his workshop, which is mobile in the back of his van, and meet Cllr Will and Graham who were sewing wild seed and a bit of weeding outside Skelmanthorpe Library.
Then we dropped into Clayton West to nip into the Kirklees Light Railways, we even had John requesting and directing engines, which they were more than happy to show off.
Then visited the Flow Studios in Scissett, showing us around her numerous studios and treatment rooms.
For the final shoot of the day we found ourselves gaping at the view from Upper Denby, where we met Ginger and her HD8 Hot Tubs business, which gives you the chance to rent hot tubs for the weekend (or week) for a very reasonable rate. Where John gratefully accepted the cup of tea that was offered.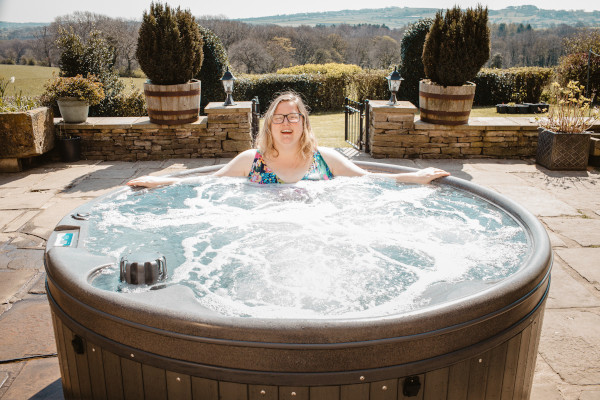 It was a fast paced day resulting in a good cross section of some of the activity in the HD8 area. Everyone has been pleased with their photos and we are eager to more shoots – so we are thinking of attempting this on regular basis, depending on interest.
If you would like to take part in future shoots please let us know when you are and aren't free and what you are hoping to achieve from the shoot. More details will follow about our offer, with details of how you can get a bespoke mini shoot with an amazing people photographer, who captures fun and energetic images (others call it personal branding).