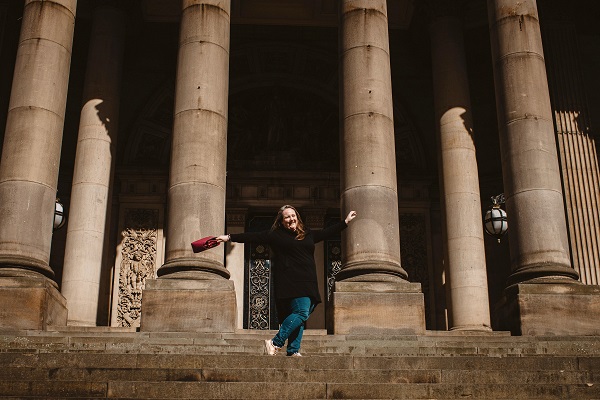 Monday this week was the first day that John Steel was officially allowed out to shoot. So what better way to celebrate than going out and having a little personal brand shoot with Sayers Solutions in Leeds City Centre.
People worry about having their pictures taken.
Just have fun is John's advice!
A good people photographer should be able to get folk to relax and enjoy the session, they should make it seem effortless.
There is no need for a photographer to tell someone about shutter speeds, ISO, aperture, and the inverse square law. Build a relationship, find places to shoot and make it enjoyable.
If you want some pictures taken but are worried, give John Steel a shout and he'll make sure the shoot is fun and effortless but with fab results.
John Steel Photography is currently offering an amazing commercial shoot offer – but be quick, he only has 25 spaces available!
Find out more information here – https://johnsteelphotography.com/commercial/special-offer-personal-brand-shoots-west-yorkshire/
Or visit his listing on our website and find out more –https://www.hd8network.co.uk/local-businesses/john-steel-photography/