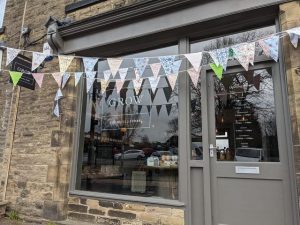 GROW is a minimal waste store in Skelmanthorpe offering store cupboard essentials, eco homewares and self care products without the unnecessary packaging.
Our ethos is to promote a relaxed shopping experience where you buy as much or as little of your chosen product as you like – meaning less food waste as well as less plastic packaging going to landfill.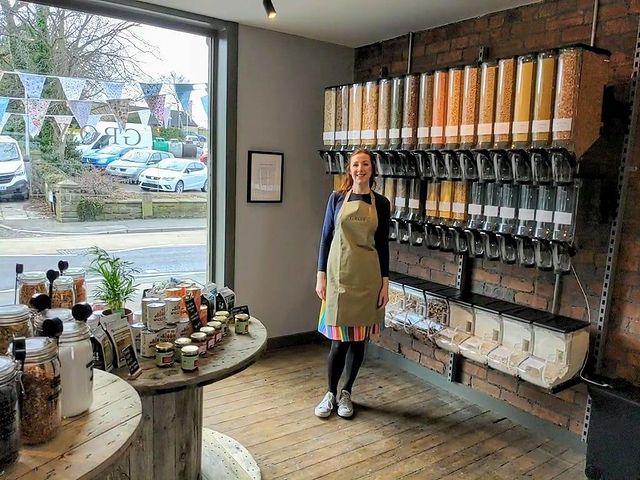 We sell a wide variety of wholefoods including pasta, rice, flour, pulses and beans as well as some delicious treats!
We have a separate area for gluten free products too.
If there is something you'd like to see stocked at Grow, just let us know.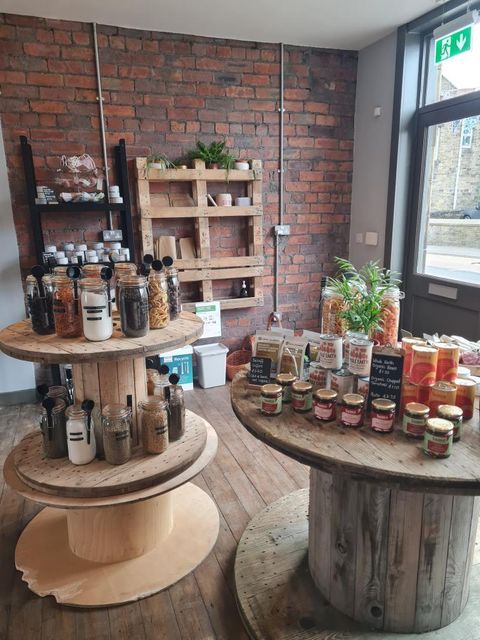 In store you will also find some beautiful items such as hand poured soy candles, handmade soap and reusable make-up wipes which are locally sourced from small businesses.
We encourage you to bring your own clean containers to refill (after all we are a refill store!) but don't worry – we also stock paper bags that you can fill as well as a range of quality jars and bottles that you can buy to refill again and again.
Simply put, weigh your empty container, fill it, re-weigh, and pay!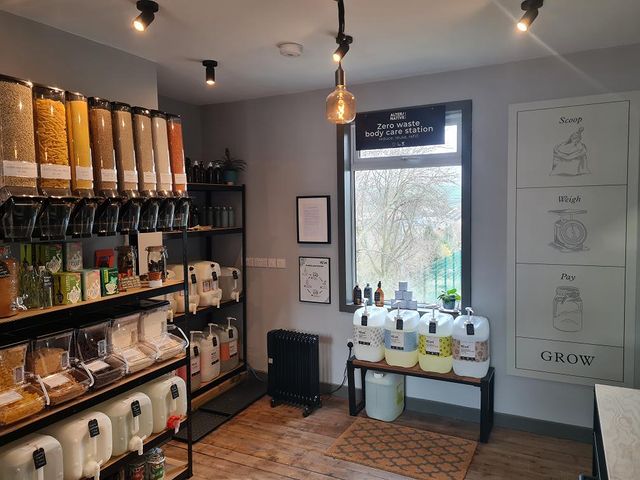 Plastic-free isn't about being perfect, it's about making small, sustainable changes that promote our wellbeing and the health of the planet.
Find out more, including contact details on their directory listing here –