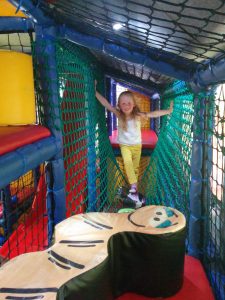 Networking group HD8 organised a visit by the Monkey Madness Fun Bus to Clayton West baby and toddler group.
Children at Clayton West baby and toddler group had a whole lot of jungle fun when the Monkey Madness Fun Bus came to call.
The visit, which was organised by the HD8 Network via its Facebook page, allowed the toddlers, who meet on Fridays at Clayton West United Reform Church, to release their wild side.
The Monkey Madness Fun Bus is a double-decker bus converted into a play area for children aged two to 10. It contains a climbing frame that goes from the bottom deck to the top deck with a bright red slide that plunges the kids into a ball pit. There are also rollers to squeeze through, a balance pole to walk over, a rope bridge, mirrors and soft play. It also has a seating area for party food.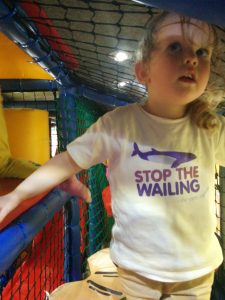 Toddler group leader Rebecca Allot said: "We have a great group with fabulous mummies and children. As a mum-run group it's great for visits like this to take place.
"We occasionally hold cake bakes and craft fairs and the Fun Bus is an excellent addition to this variety!"
The HD8 Network was created in April last year to support and promote the HD8 postcode area, connecting organisations with customers and each other.
Network founder Merewyn Sayers said "We are really pleased that we have been able to facilitate this event. We're here to help and we want to hear how else we can be of assistance to other organisations that work, rest or play in and around the HD8 area."
The HD8 Network has a presence on social media and holds monthly networking events on the third Tuesday of the month at the 315 Bar and Restaurant, Lepton.