Hi. My name is Darren Thomas, I am the owner and founder of Faster Fitness Solutions here in Denby Dale. I have been a personal trainer and sports injury therapist for around 12 years, running my own business in Liverpool and the Wirral. In that time I have been able to help people from all walks of life get fitter, stronger and leaner and also helping them to get over injuries so they can get back to doing whatever it is that they love pain free.
So how then did I end up in Denby Dale?
Well my wife was born and brought up in Skelmanthorpe and since the birth of our son Alfie, we decided that being closer to family was really important so Alfie and quite possibly child 2 ( not on its way yet but won't be long if its mum has anything to do with it) can grow up around the grandparents, aunties and cousins.
I won't lie to you… Having baby sitters on tap was a big factor in our decision making process too.
Back To The Business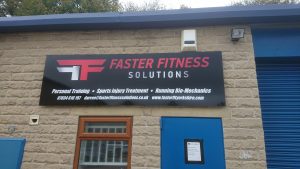 During my many years in the industry, I have come to realise one thing. "People are always looking for the fastest and easiest way to lose weight and get results". Our lives certainly aren't getting less hectic, that is for sure and the biggest barrier for people not achieving their goals has always been time. That's when I decided to shift the focus of the business and look to creating time efficient ways of helping people do just that.
I don't do miracle pills, potions or ridiculous diets with hyped up claims or fake results.
What I do provide is a very cost-effective and proven strategy to help you maximise your training potential. So if you can give me 2 and a half hours per week and promise to put in a bit of hard work and dedication, I promise to give you all the resources, support and guidance you need to get amazing results from your training and diet.
I would prefer to show you…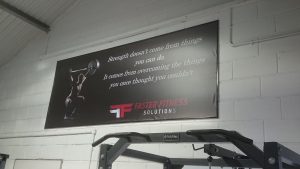 I can talk forever about my experience and the results I have had with the programs over in Liverpool but I know that it won't really mean a great deal to you. That's why I would love for you to come along and give it a try for yourself.
I'm new to the area and as a result I would love to meet as many new people as I can. That's why I am offering FREE Trial Weeks on our Men's and Ladies' Signature Programs right up until Christmas. These are completely free and there is no obligation to sign up to anything.
Just come and enjoy 2 free personal training sessions on me so you can experience first hand what Faster Fitness Solutions is all about.
Oh yeah! I will also give you my FREE Faster Abs Recipe Book as a gift, just to say thanks for coming along to the see me and check out the studio.
http://www.fasterfitnesssolutions.com/offer.html
I really hope to see you soon…
Take care, Darren