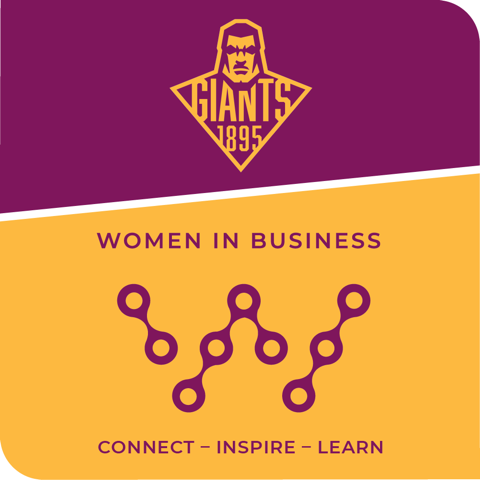 The next Huddersfield Giants Women In Business is on 11th October between 11-2pm. For more information visit our Events Calendar for details
This Lunch Event is a perfect time to come together, make some meaningful connections with other professional women, entrepreneurs, and small business owners.
October's event will include some amazing guest speakers focusing on Equality & Diversity in the workplace. Discussing their journey and accomplishments through life, business and how they manage each day with some key take outs, hosted by our Giants Women in Business partners.
Our Guest Speakers;
Asma Iqbal – Partner at Chadwick Lawrence
Asma Iqbal is a partner and head of the Corporate Recovery and Insolvency Department at Chadwick Lawrence. This area of practice includes advising business, directors and insolvency practitioners in corporate pre-insolvency and insolvency situations.
During 2020-2021, Asma represented Yorkshire cricketer Azeem Rafiq in his claim of institutional racism against YCCC and supported by Chadwick Lawrence's employment team, secured a settlement in his subsequent employment tribunal. She has now taken on a proactive role to tackle racism and promote inclusion, diversity and equality, working with institutions to audit their practices, procedures and behaviours to help them implement meaningful and lasting change.
Valentina Hynes – Founder of SVH Inc
Valentina Hynes is an award winning seasoned speaker with a remarkable track record of delivering talks and keynotes to diverse global audiences for over 15 years. She is the founder of SVH Inc. CIC, a workplace wellbeing solutions provider.
Renowned as a captivating storyteller, she delves into culture, behaviour, and everyday occurrences to create immersive learning experiences for her audience. By weaving together relatable narratives, she fosters deep connections and facilitates meaningful insights that resonate long after the event.
As a Connector, she is driven by a mission to unite people, cultivate resilience and promote equality and recognition of diversity. By identifying the dots that inspire, motivate, and ground individuals, she empowers people to thrive, regardless of their unique experiences or backgrounds.
Kate Miller – CEO of Kate Keir VA Solutions
Kate is the CEO of Kate Keir VA Solutions, a Virtual Assistant Business, supporting other CEOs in growing revenue and retaining customers.
Kate was diagnosed with dyslexia at the young age of 8 years old and identified as having ADHD. Through several challenges during her education and corporate career, Kate started her own business and a networking group for Neurodivergent professionals.
She wants to discuss how important it is to educate yourself on who your employees are, why they are the way they are and the massive impact that can have on your business.
Some of the team from The Kirkwood will be joining us to help raise awareness of the Hospice Care Week which is 7th to 15th October. They are promoting "Cuppa for Kirkwood" encouraging people and businesses to hold an event and fundraise. It would be fantastic if attendees on the day could donate the price of a cuppa which will massively help the local hospice.
Huddersfield Giants and Partners will be present at the event and they will be able to provide further information on business support, courses and funding and what's available to grow your business and skill sets. Huddersfield Giants would like to thank their partners for making this event possible.
Please note: There is free parking at the John Smith's stadium. A complimentary buffet lunch will be provided with water and T&C's available. There will not be the facility to buy food or drink at the event.
We kindly ask, due to the current climate and ever rising costs, if you find yourself unable to attend the event, please inform us to cancel your place or you can do so directly on Eventbrite. This will help us to manage food waste and the costs associated with this.

Agenda:
11:00 Arrival, T&C'S, Brief Networking and Take a Seat
11:30 Introduction
11:45 Guest Speaker – Asma Iqbal
12:00 Guest Speaker – Valentina Hynes
12:15 Guest Speaker – Kate Miller
12:30 Partner Panel
13:00 Buffet Lunch & Networking
14:00 Close

*Agenda subject to change
Don't forget to follow us on LinkedIn 'Giants Women in Business' or join our Giants Women in Business community Facebook page, to stay up to date with the latest news & events and connect with other likeminded women in business.
GiantsWomeninBusiness #ConnectInspireLearn
For more information including contact details please visit Huddersfield Giants' Directory listing on our website –