Huddersfield based company Think Forensic are offering free forensic and CSI workshops for people living in the Huddersfield area.
Six three hour weekly sessions, starting on 7th November, are to be held at Think Forensic's crime scene centre at Skelmanthorpe. The centre itself is unique in that it contains fire, road traffic collisions and crime scenes ready for investigation by the participants in the course.
The programme is funded by the Wellcome Trust and WEA and run by Think Forensic's experts who are made up of forensic scientists, CSI's and crime investigators each of whom have worked in the field. It has been designed to give an insight into the real world of crime investigation and some of the topics it covers are: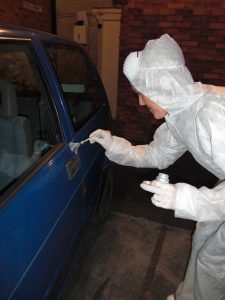 • Techniques used by CSI's at crime scenes including fingerprinting, casting footwear marks, recovering DNA etc.
• Microscopy and how forensic scientists examine trace evidence.
• The role of anthropology and archaeology in forensics.
• Uses of Psychology and profiling in crime investigation.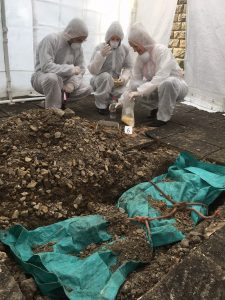 Participants will consist of a people of all ages and backgrounds. There is no limit on level of education and no prior knowledge of forensics is necessary. Applicants should be available and prepared to be involved for 3 hours per week, 10am to 1pm on Wednesday mornings, for 6 weeks from 7th November and must be able to make their own way to the venue at HD8 9DR.
Company Director Sue Procter said "This is a unique opportunity for anyone wishing to do something different. I can't believe how lucky we are to be able to offer this free of charge to the people of Huddersfield." "There are no requirements as to education levels in fact we would love people who don't usually get involved in studying and education to come along, it's really going to be great fun"
or by contacting the company via hello@thinkforensic.co.uk or telephoning 01484860599.
Think Forensic Ltd was set up in 2007 it is staffed by experts from crime investigation background including senior investigating officers, forensic scientists, CSI's, etc. The company operates nationally but is based in Skelmanthorpe from where it runs CSI Experiences for members of the public, educational packages and corporate events around forensic science and CSI.