It's more important than ever to get all the support you can and the FSB is here for you!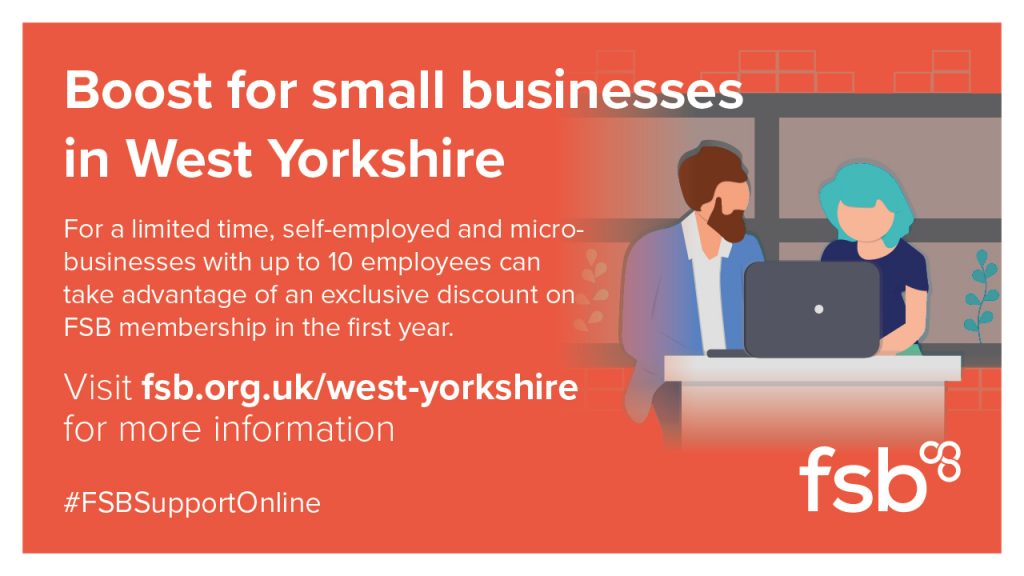 The Federation of Small Businesses are delighted to be offering small businesses in West Yorkshire an exclusive £130 discount on FSB membership in the first year, in collaboration with Leeds City Region Local Enterprise Partnership, giving you access to a range of vital business services from just £47*.
·         Thousands of FSB members have benefitted from essential services, advice and guidance during the crisis. As a member, you'll get instant access to:
·         24/7 HR and legal advice line
·         Online library of over 1,100 legal, tax and HR documents, templates and guides
·         Easy access to funding options
·         Recover the money you're owed with our debt collection service
Applications are now open for a limited time to the self-employed and micro-businesses with up to 10 employees.
To take advantage of this offer, click the link, submit your details and we'll be in touch shortly. https://www.fsb.org.uk/west-yorkshire.html
Visit the FSB's directory listing –