A year after first opening its doors and a Huddersfield pub is proving a village local is still at the heart of any community.
I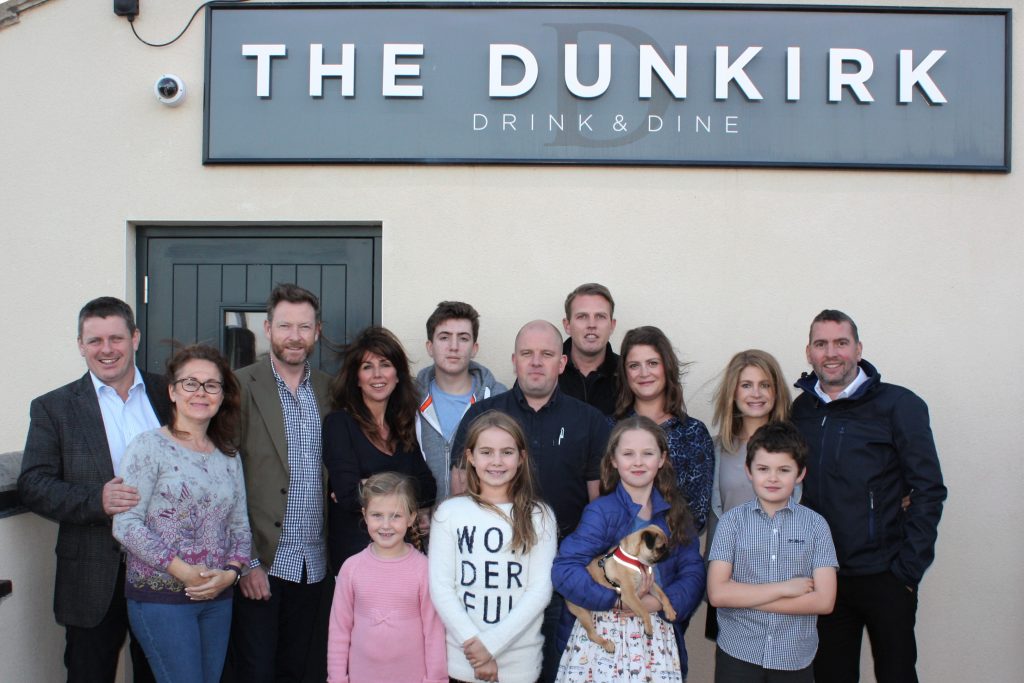 n early 2016 The Dunkirk in Denby Dale had closed and was falling into disrepair. Under threat of being turned into housing, four local families decided they didn't want this community asset to go without a fight. They banded together and after months of wrangling finally brought the building in May 2016.
A massive restoration project was launched with the view to preserve the history of the pub whilst giving it a new lease of life. Saving the building was the first port of call but also creating something new and exciting was key. Walls have been taken out, a new kitchen built, a function room created and perhaps most memorably a roof terrace has been erected. All to enhance your drinking and dining experience. Added to that a new snug and luxury toilets which means it's become the destination pub of choice.
Property developer Mark Ronan is one of the investors and his company carried out the renovation; 'The building was in a poor state so we basically stripped it back to the bare bones and started again. This gave us the freedom to reimagine the space and create a pub people want to drink and dine in today.'
Over the last 12 months regular customers have returned and told stories of when the snug used to be known as the 'Bull Pen' which hosted many a game of dominos into the small hours. New visitors have come from near and far to check out how a pub with its roots firmly embedded in the history of a village, can modernise and still be successful.
'I can't tell you how many locals have come up to me in the pub and thanked us for saving it. It's always been somewhere for friends and families to meet and socialise and now that can continue for years to come.' James Hampshire, director.
Real ale is at the heart of what the pub stands for and with so many microbreweries popping up, it was important to source this locally. Landlord Martyn Scofield is renowned for his knowledge of all things hoppy and he's selected a range with a wide appeal; 'There are eight different beers to choose from with five of those rotating regularly. Most of our ales come from local breweries including Small World Beers and Mallinson's Brewing Co plus we also have our own exclusively brewed beer from Here Be Monsters of Holmfirth; Dunkirk Spirit.'
Food has become popular with visitors as it focuses on local produce, cooked well. Co-owner Toby Foster is a real foodie; 'We wanted somewhere that had a good foundation menu but also offered daily seasonal specials. Clearly good value for money is essential for any pub too!'
But what of the future? David Kernahan says this is just the beginning; 'Initially we wanted a good local with good beer and good food that wouldn't break the bank. So far that formula has worked for us and so we'll continue to offer quality but at an affordable price. We're now looking forward to a busy Christmas and a successful 2018 when we'll welcome old and new customers alike.'
With 27 pubs closing every week it's reassuring to know that a friendly local can survive the competitive times in which we live.
Sir Gary Verity, Chief Executive of Welcome to Yorkshire, said; "It's fantastic to see a Yorkshire business thriving and I'm so pleased to hear The Dunkirk has a strong place both in its community and with visitors to the county. Long may their success continue."