Round House Podiatry

Address
The Round House,
1 Shelley Lane,
Kirkburton,
HD8 0SJ,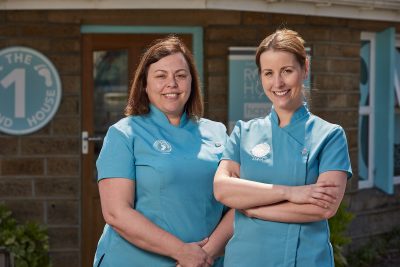 ---
"We are friendly, experienced Podiatrists, helping you to overcome your foot problems."
Anna took over the Round House in 2008, and it has grown into a busy practice, open 6 days a week. She works alongside Nikki, who has two days in clinic as well as carrying out our home visiting service. Between us we have over 40 years experience in Podiatry. We specialise in general Podiatry treatments, with a special interest in Verruca treatments.
Keeping your feet one step ahead.
Chiropody/Podiatry Clinic situated in Kirkburton. HCPC registered Podiatrists. BSc (Hons) MChS, MCPod, PgCert.