Birdsedge First School


Address
Penistone Road,
Birdsedge,
Huddersfield,
HD8 8XR,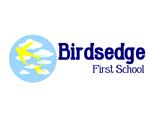 ---
Birdsedge First is a small, rural school on the outskirts of Huddersfield. Set in a beautiful location, we feel very lucky to be part of the village of Birdsedge and play an active part in the local community, with strong links to the local Church and Community groups. We are really trying to develop our offer for families with younger children in the local area and are committed to providing quality experiences and provisions for children from a young age, something that we know is so important.
We make the most of our brilliant outdoor areas and have a strong commitment to outdoor learning. We truly do believe that our best classroom is roofed only by the sky! This along with our caring, nurturing and child centred ethos is what makes us special. With only 3 classes we really do know every child exceptionally well and can cater to each child's very individual needs. Birdsedge first school has a real family feel and an atmosphere which gives children the confidence to flourish and shine.
As of 1st December 2016, we joined Shelley First School, Kirkburton and Scissett Middle schools to form the MAST Academy and we enjoy working with our partners for the benefit of our school communities.
Visitors to our school are always welcome- come and have a look around and find out more about Birdsedge First School: the small school , with the big heart.