Start your yoga journey with this six week beginner Hatha yoga course starting Monday 6th January 2020.
Hatha Yoga works at a slower pace and works with individual postures so it's ideal for beginners and those wishing to perfect their practice. Each posture will be broken down so you will learn how to get into them correctly and safely.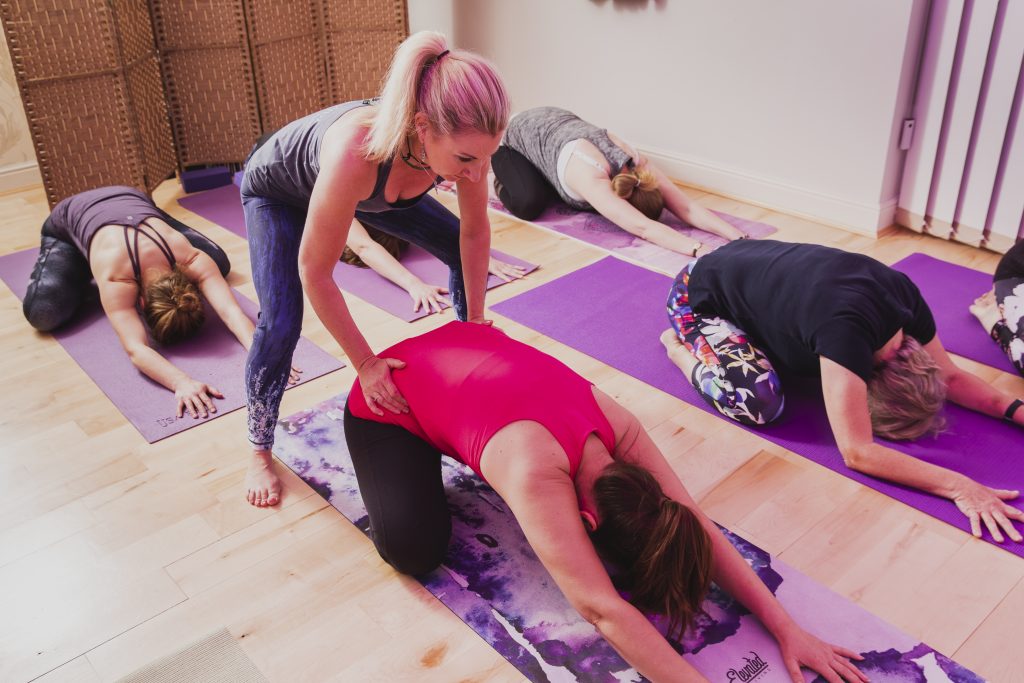 Learn how to connect your mind with your body, breath and soul by working through beginner asanas (postures) whilst connecting with your breath both statically in postures and also by learning ujjayi breath to ease dynamically from one posture into another and bring a sense of calm to the body.
Each class will begin with some Pranayama (breath work) to arrive, settle and ground you on the mat connecting your mind with your body and your breath followed by a nourishing warm up leading into an energising asana practice (postures) to improve your flexibility, stability, strength and muscle tone. The classes will finish with a guided restorative savasana (relaxation) to awaken your senses and cultivate a calm, steady mind and help you to connect with your inner-self and boost feelings of wellbeing and happiness.
Benefits of yoga:
*Time and space just for you to relax, rejuvenate and heal
*Support weight management and increase muscle tone
*Boost feelings of wellbeing and happiness
*Increase confidence levels and self awareness
*Increase strength and flexibility
*Cultivate a calm, steady mind
*Increase energy levels
*Aids a restful night's sleep
*Relieve symptoms of stress, anxiety and mild depression
Investment: £39.00 non refundable, payable in advance.
To book your place call Amanda at Pura Vida.  For contact details please visit Pura Vida listing –   
https://www.hd8network.co.uk/directory/pura-vida-holistic-therapies-and-yoga/