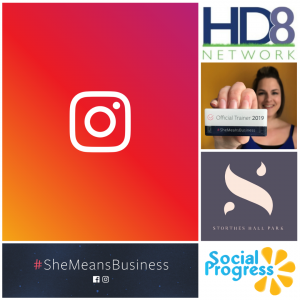 The HD8 Network were very honoured last month to host the #SheMeansBusiness Instagram training workshop, delivered by the amazing Esther Orridge from Social Progress.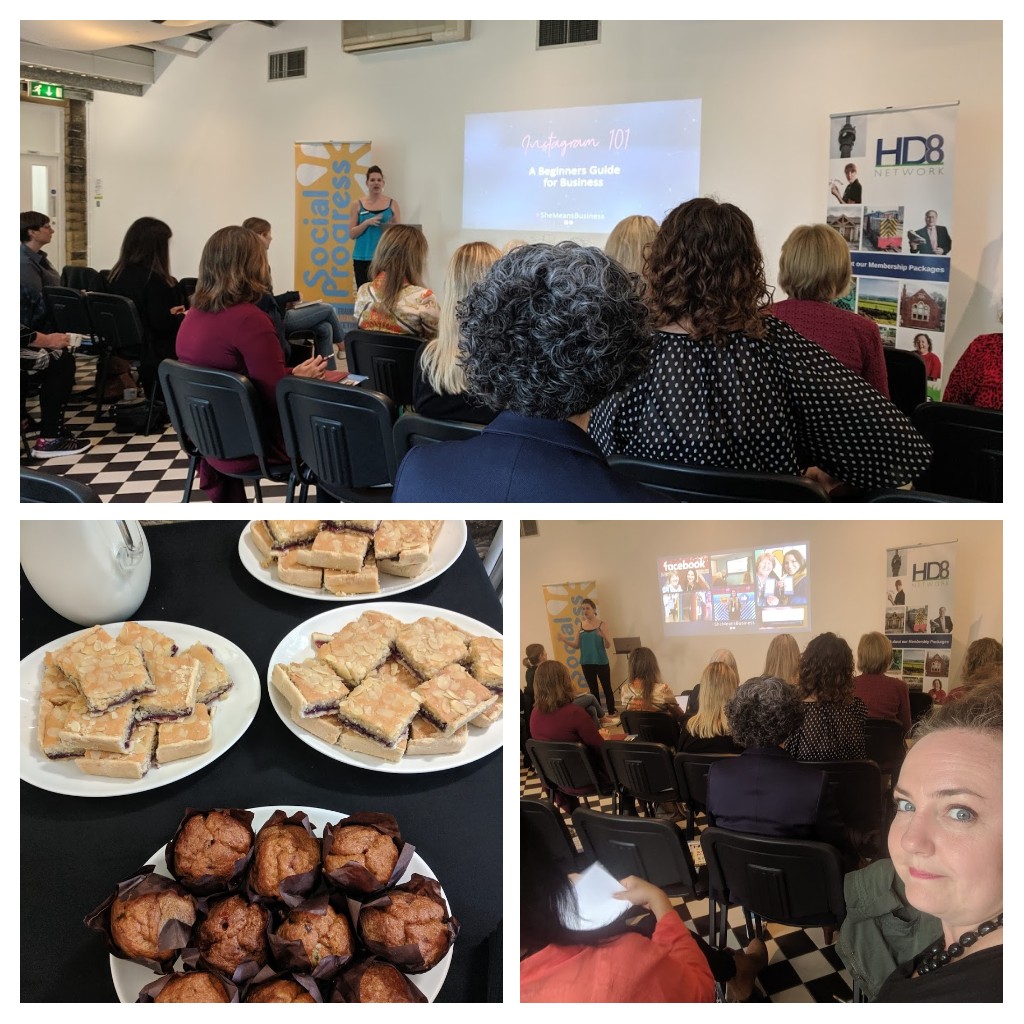 Local businesses, specifically startups and those adopting social media for the first time for business use were invited to attend and be shown the powers of Instagram and how it could be used for business purposes.
Esther delivered the presentation with her bubbly personality and extensive expertise and knowledge, and all the attendees agreed that it had been a very informative and useful event.
We were certainly inspired and found ourselves with renewed enthusiasm for this promotional publishing tool, prompting several images to be shared in the following days.  We hope to build on this and adopt it as a tool to engage with and find followers, furthering our communication channels.
The key takeaway point for us was that businesses should have a business profile as opposed to an individual account – which is very easy to do.
The training workshop was held at The Venue in Storthes Hall Park – where we hold our monthly Meetup networking events – and everyone agreed that it is the perfect venue for this and many other types of events – it's even a great place to go for a coffee, something to eat or maybe something a bit stronger with family and friends.  Storthes Hall feels like a hidden gem, as if you are in the middle of nowhere, although you are no more than 15 minutes from Huddersfield Town Centre or the M1 (depending which way you drive).
Stay in touch with our activities by coming back regularly to our website, check out our social media channels and subscribe to our mailing list (using the form at the bottom of most pages on the website).