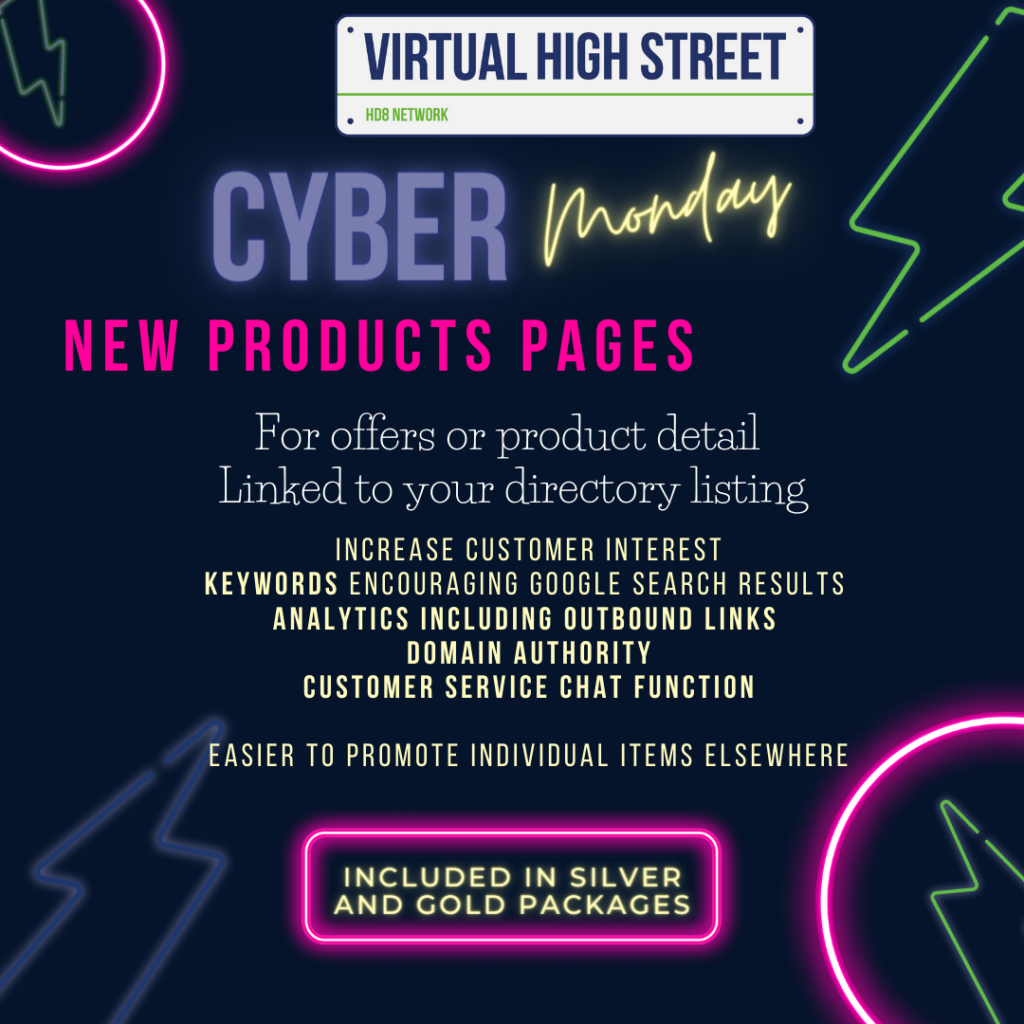 Hot off the press! Introducing Product Pages on Directory Listings!
Do you have products or services that you are promoting this Christmas?
Get your business seen by thousands of customers actively looking to buy local this Christmas.
Put your business at the top of their list and show them what you have to offer …
… now with new features!
Chat to us for more details – send us a message or use the Chat function on the website – we're just a chat away!
Just gone live this morning (still with a bit of further development needed) we have Product Pages connected to Directory Listings.
We have only added a couple so far, but what do you think?
Enterprise Print – Christmas Cards
fairandfunky cic – SCRAPtastic

Remember, whilst our focus is the HD8 area, as we're internet based you will also be found from further afield.
Plus our news articles aren't put in the recycling when new articles are published, so your reach and exposure can be repeated time after time after time.
The HD8 Network is a platform for communication in the #HD8 area of #Huddersfield#WestYorkshire
Whether you work, rest or play here