We recently contacted our #HD8members who took part in our photoshoot earlier in the year, asking them for feedback.
These are some of the responses we have received –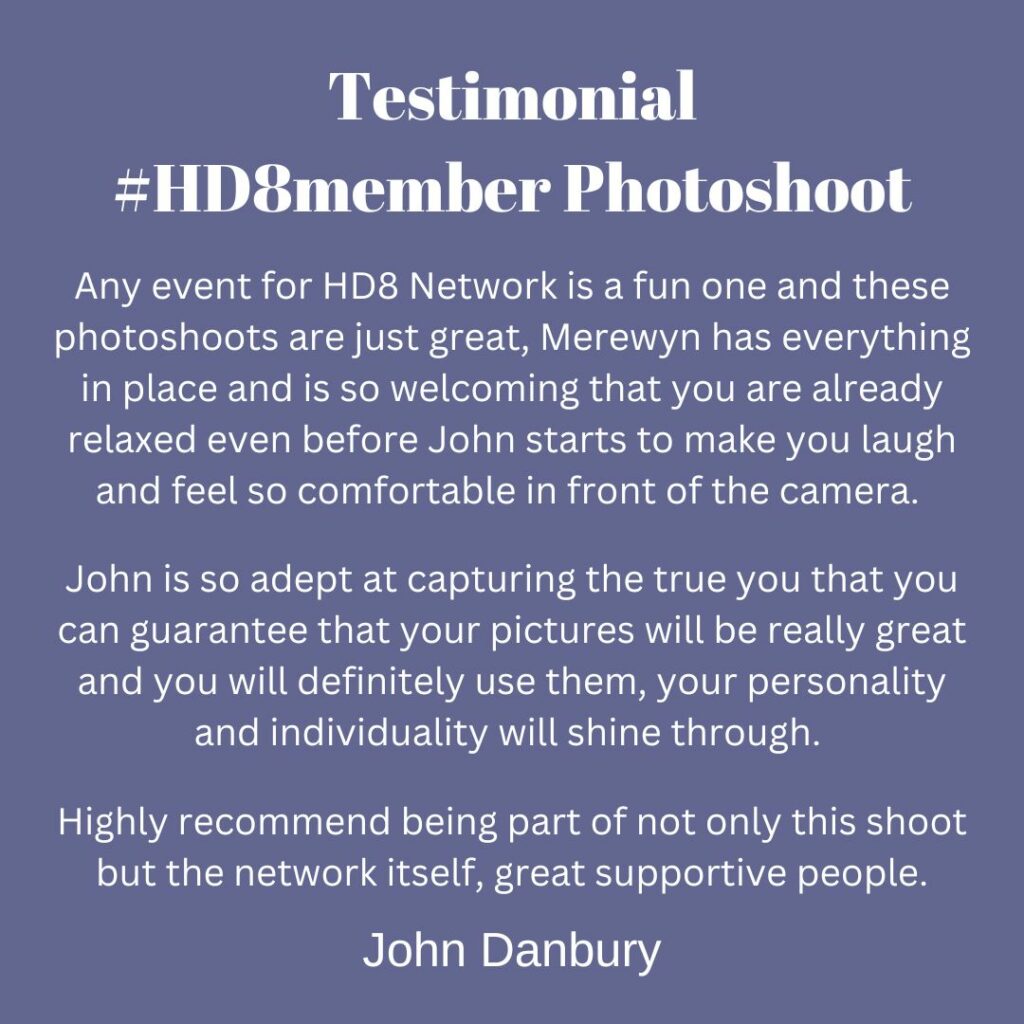 Any event for HD8 Network is a fun one and these photoshoots are just great, Merewyn has everything in place and is so welcoming that you are already relaxed even before John starts to make you laugh and feel so comfortable in front of the camera.
John is so adept at capturing the true you that you can guarantee that your pictures will be really great and you will definitely use them, your personality and individuality will shine through.
Highly recommend being part of not only this shoot but the network itself, great supportive people.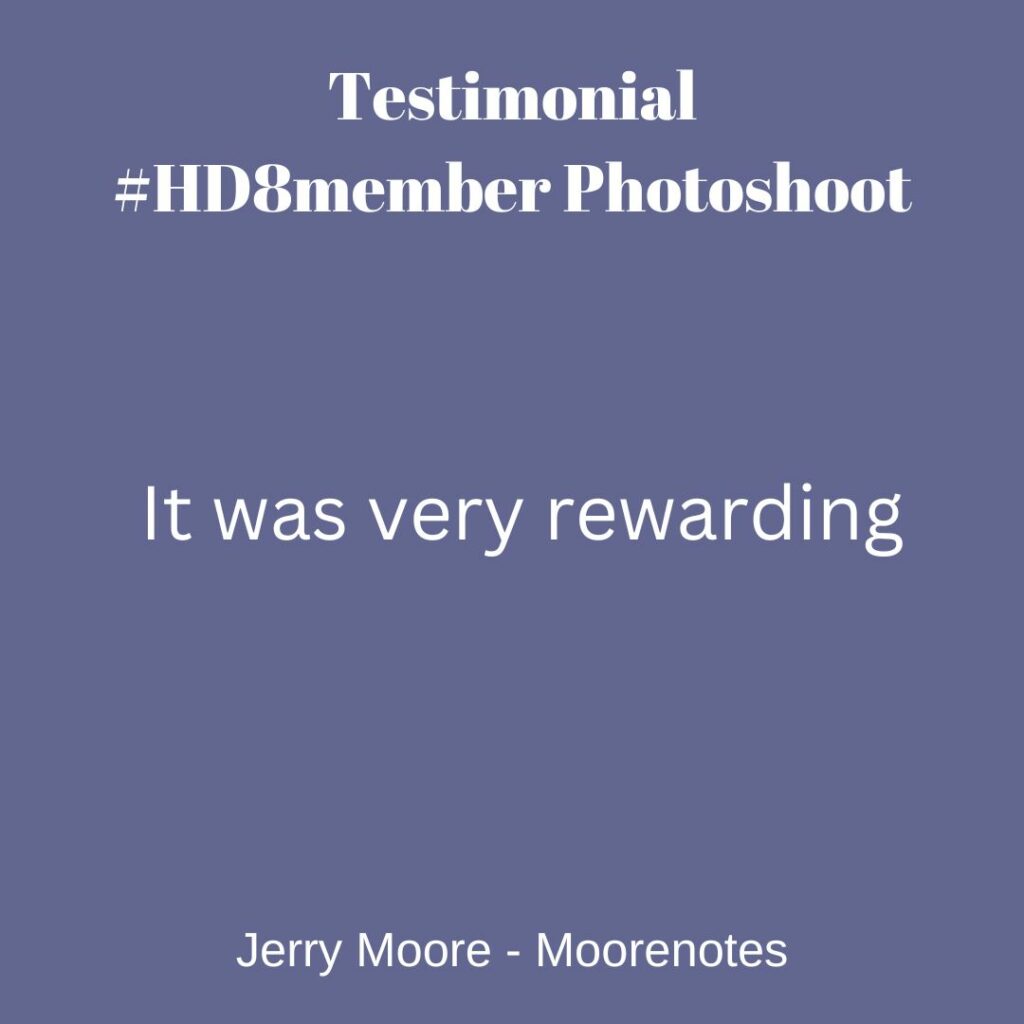 It was very rewarding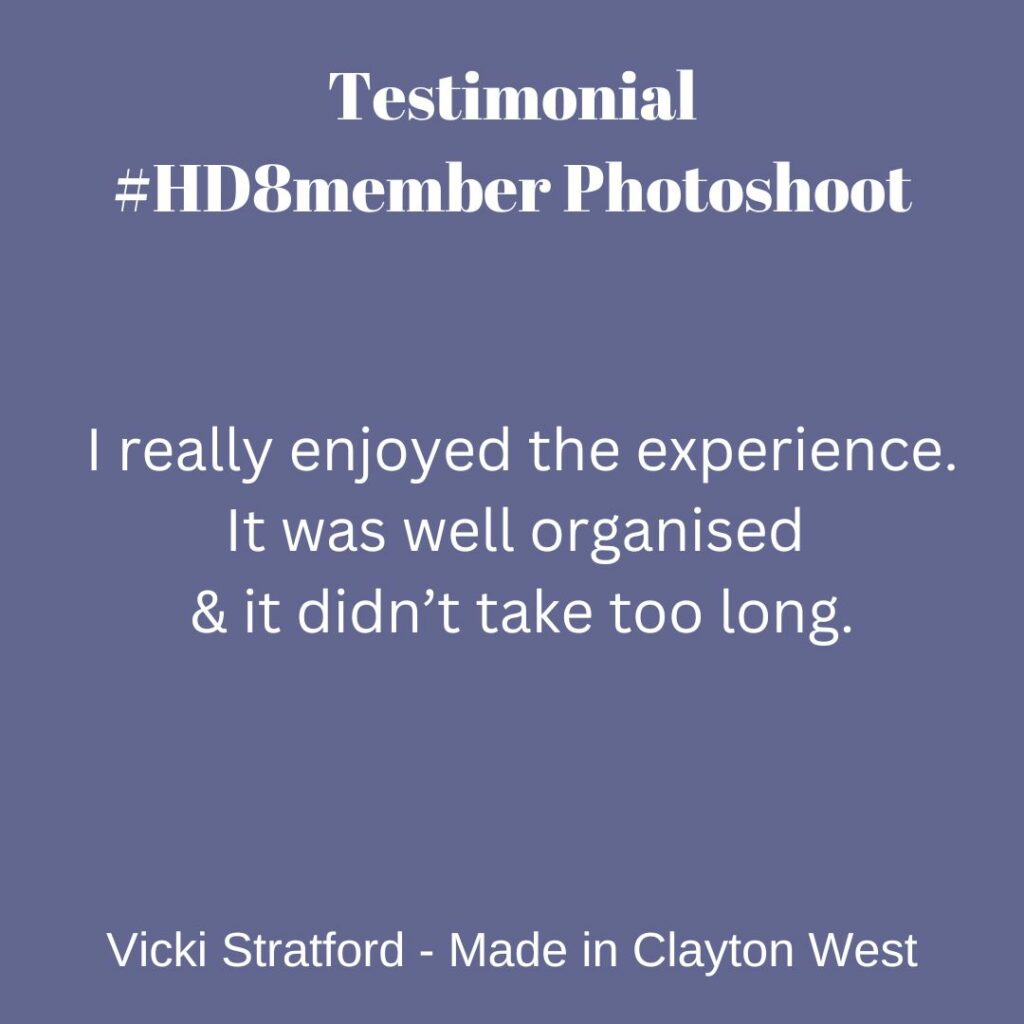 I really enjoyed the experience. It was well organised & it didn't take too long.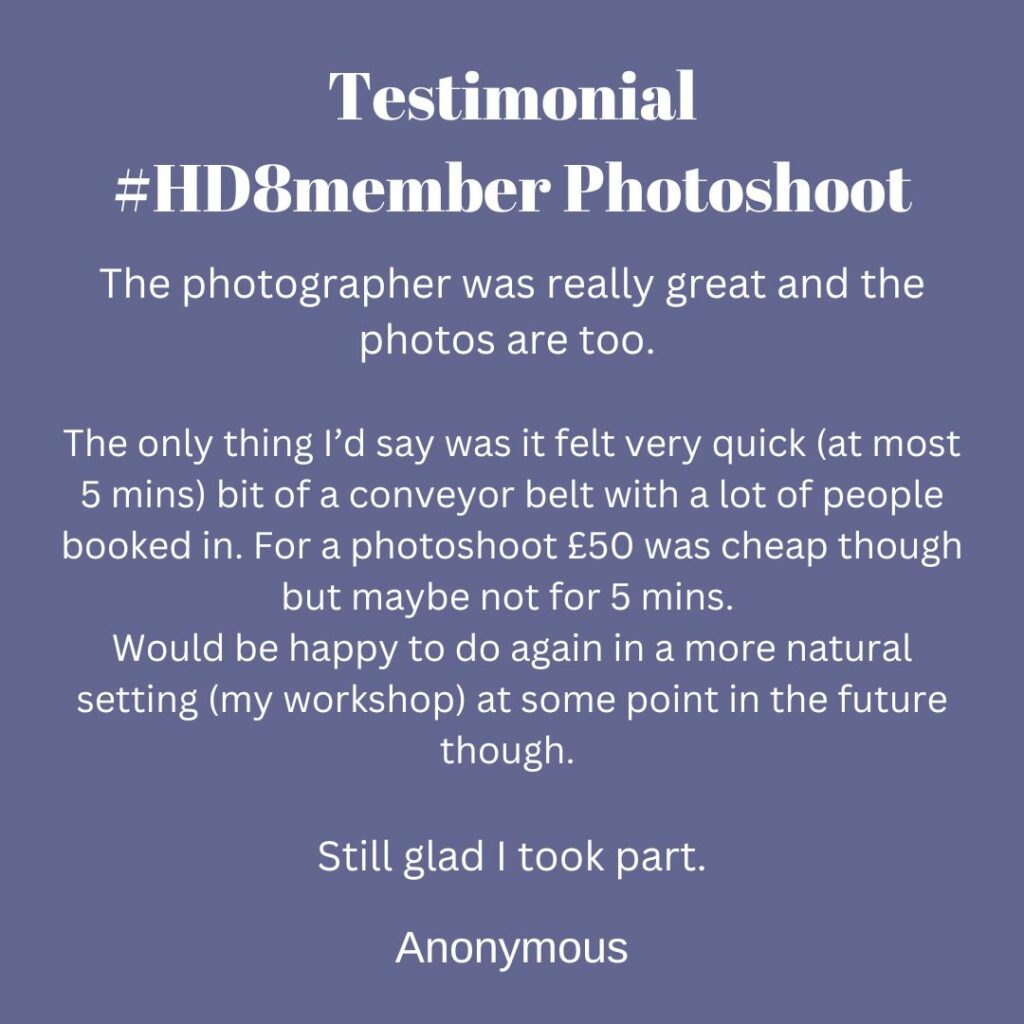 The photographer was really great and the photos are too. The only thing I'd say was it felt very quick (at most 5 mins) bit of a conveyor belt with a lot of people booked in. For a photoshoot £50 was cheap though but maybe not for 5 mins.
Would be happy to do again in a more natural setting (my workshop) at some point in the future though.
Still glad I took part.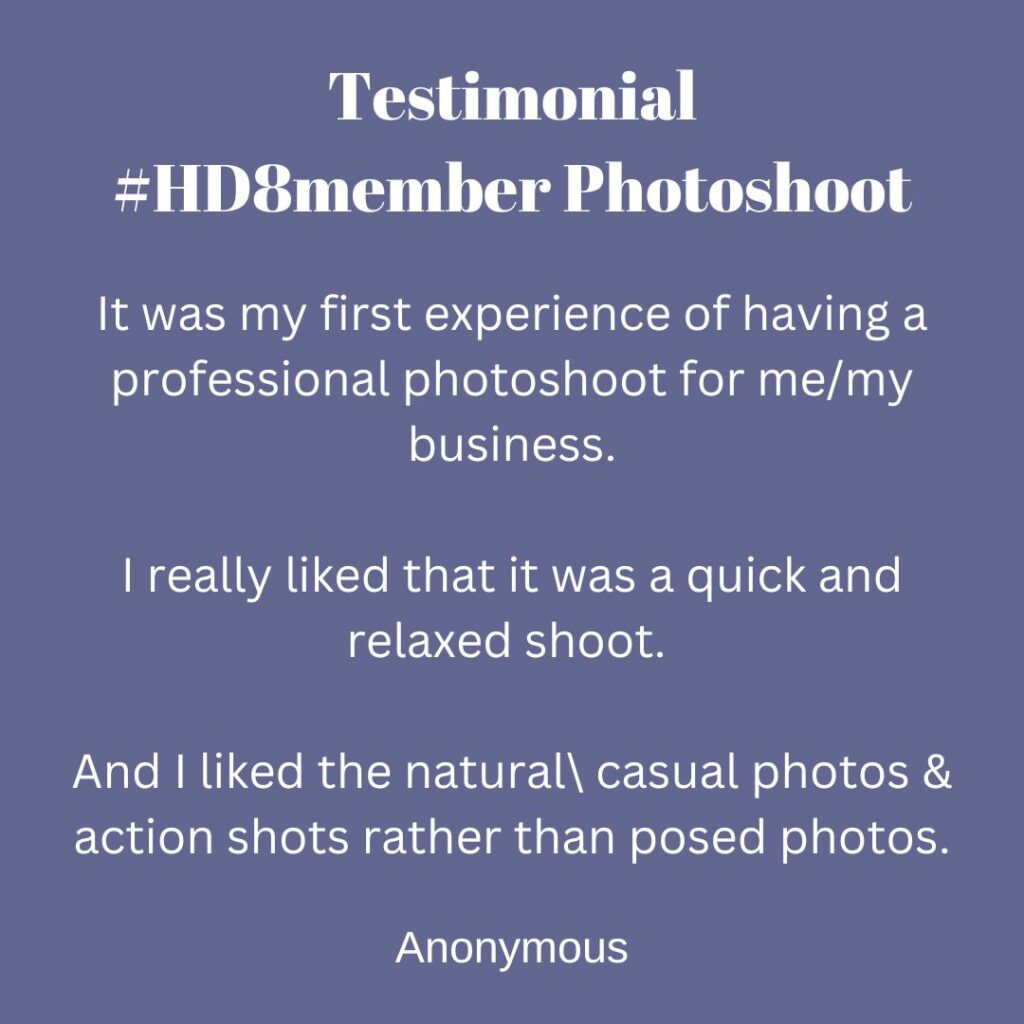 It was my first experience of having a professional photoshoot for me/my business.
I really liked that it was a quick and relaxed shoot. And I liked the natural\ casual photos & action shots rather than posed photos.