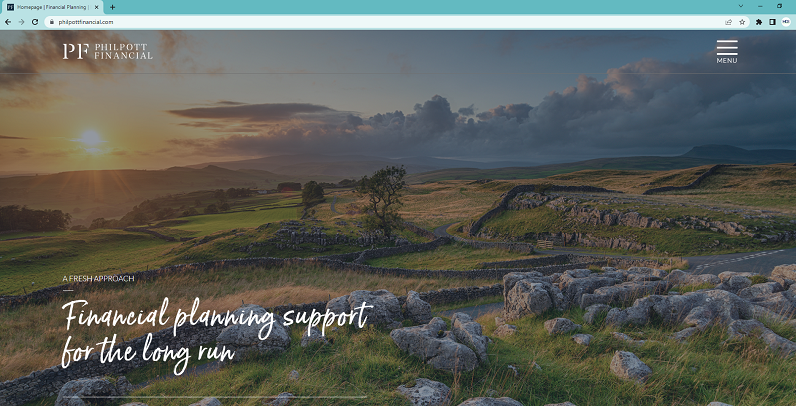 Benjamin, Henry and the rest of the team at Philpott Financial are delighted to share that their brand-new website is now live!
Benjamin said "We've come a long way since our founder, John Philpott – Ben and Henry's father – founded the company back in 2001. Today, we're proud to have a fantastic site that fully showcases our business in a way that is truly reflective of who we are and what we do. "
On their new website you can find out how:
They have helped people like you navigate life's inevitable financial challenges
Your tailored three-step journey will look, and how it will benefit you
Their team's experience and care will support your future goals
To get in touch for an initial chat to see how they can help.
Is it Henry's former role as a carer or their down-to-earth Yorkshire roots? We're not sure! All we know is: they're genuinely invested in the happiness and success of their clients. And now, thanks to the strength of their new website, we think that really shines through.
The team at Philpott Financial would like to thank to The Yardstick Agency for delivering on our vision.
To explore how our fresh approach to financial planning could help you enjoy a more secure and fulfilling future, head to the link below.
Philpott Financial have also recently produced their most recent financial guide, discussing how to mange the harmful effects of inflation on your wealth. Access it here – https://www.hd8network.co.uk/news/philpott-financial-guide-june/
For more information including contact details please visit Philpott Financial's directory listing here –