As the world begins to open up again, it can be hard to know where to go or what to do as it feels like so long since we were able to hold events, go out with friends or visit attractions. HD8 Network is hoping to make these choices a lot easier by providing a local resource for the region filled to the brim with information about what is happening from Clayton West to Fenay Bridge.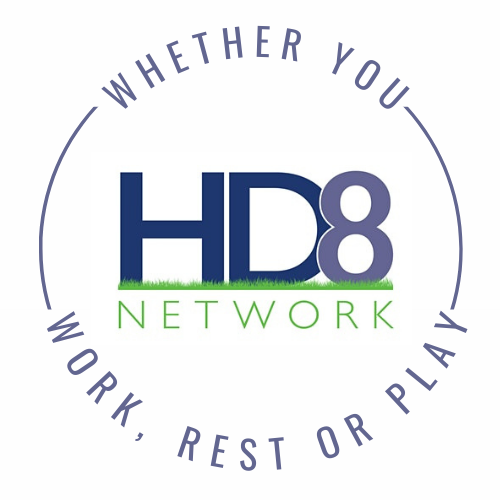 Whether you want to find somewhere to go out for the day, to book a table at a fancy restaurant or get some recommendations for a local trades-person, HD8network.co.uk is your one stop shop for all things local! As well as being able to search the website and find what you're looking for, you'll also be able to get reviews on and honest opinions on their Facebook groups.
"Our local area has so much to offer and we are blessed to be able to work, rest and play in such a vibrant and diverse place" says HD8 Network founder Merewyn Sayers. "After such a long year of covid restrictions, it's wonderful to be able to do something to help show off all that we have!"
The expansion of the HD8 Network means that residents as well as visitors to the region will now be able to visit the website and simply search for what it is they're wanting or needing to do and will find a whole host of suggestions at their fingertips from finding wedding dresses to restaurants to trades-people. It has everything!
The HD8network.co.uk has been serving the community for 8 years but lockdown allowed Merewyn to expand its offering. "We've supported our local community and local businesses since 2013 but covid has been hard for a lot of them and I'm so thrilled to be able to do more for them. Our revamped website has become the go-to place to help people see what amazing things we have to offer right here on our doorstep".
As well as offering a directory for local organisations, social media pages and what's on guides, the enhanced website also continues to build on the HD8 Network's work with community groups. "This last year has taught us how important it is to come together but lots of community groups have found themselves disbanded. We want to help them get back up and running again so we're offering free membership for all community group where we'll work with them to craft bespoke social media posts, webpages and events listings so that the wider community can find them and join in with what they have to offer. "
Janene Spencer runs Clayton West Toddler Group: "We are a small group of parents and children who prior to lockdown met up weekly in a hall to allow the kids to play and the parents to have some adult interaction. We don't have funds to have our own website and we don't have the time to spend on marketing so for the HD8 Network to do this for us has been a lifeline."