Denby Dale Podiatry

Address
Unit 25 Springfield Mill,
Norman Road,
Denby Dale,
HD8 8TH,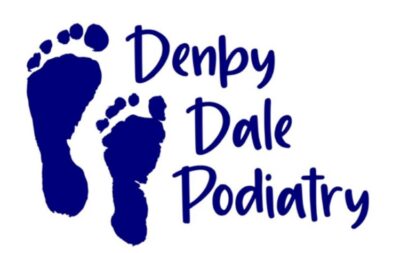 ---
My name is Cheryl and I am the Owner and a Podiatrist at Denby Dale Podiatry.
I studied at the University of Huddersfield and graduated in 2006, with a BSc (Hons) Podiatry. Since graduating 16 years ago, I have gained a wealth of knowledge and experience, working within the NHS for the last 16 years. My specialist areas are; Diabetes & the High Risk Foot; Nail Surgery and Mental Health, whilst I also have a wide knowledge of Biomechanics & Sports Injuries.
I am registered with the Health & Care Professions Council (HCPC) and I am a member of the Royal College of Podiatry.
I am continuously updating my professional practice and keeping up to date with the most current treatments for all areas of Podiatry, this in turn maintains my professional registration with the HCPC.
I am a 'Dementia Friend' and I have a passion for working closely with friends, family and carers to help support and deliver the most appropriate podiatry care for patients' with Alzheimer's/Dementia. I have a breadth of experience working within Nursing & Residential homes.
I absolutely love what I do, especially after a treatment and a patient says… 'I feel like I am walking on air' this makes me smile and I thrive to achieve this with every patient I see.
I live locally to Denby Dale with my husband, and our girls. You may notice in the logo for Denby Dale Podiatry, two feet, and these feet are my little girls' footprints.
I am a keen Huddersfield Town football supporter (since I was 7 years old!), whilst I can't go to every game anymore, my Husband and Dad do, whilst I look after the girls, (and until the girls are old enough to go!), but I am still a passionate and true Terrier at heart!
At Denby Dale Podiatry we offer a wide range of treatments from Routine Care, including Nail Care, Ingrowing Toenails, Callus/Corns, Fungal Nail Infections, Verruca Treatment, Diabetic Foot Assessments, Nail Surgery and Biomechanical Assessments.