The overall feedback from the event was really positive and we were overwhelmed by the well wishes and encouraging comments.
To help us understand and measure what attendees and participants thought we sent out an electronic survey, asking what we did well,
what could be improved and what else we needed to do. We have compiled the results for you and would love to know if you have anything further to add.
Respondents thought …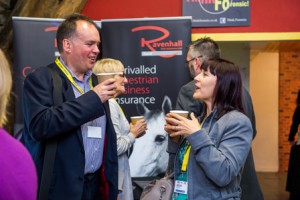 It all worked well, the concept was very good and it provided a good opportunity to network.
People seemed to especially like the speakers and the breakout sessions. Someone said when asked what worked well "The mix of talks, breakouts and exhibitors".
Respondents thought the speakers were good, worked well and there was plenty of variety and lots of different talks taking place throughout the day. One respondent thought that we should try and encourage one or two more higher profile, inspirational speakers to draw more exhibitors and delegates to the event.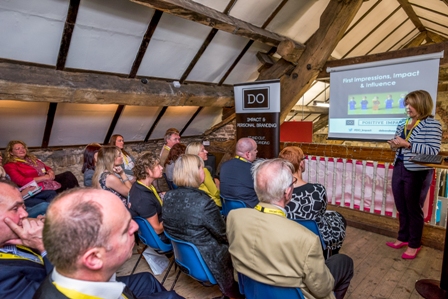 It was also thought there was a good mix of breakout sessions. A respondent felt that if the event was run again, breakout holders would benefit from details of people who had booked onto the sessions in advance, this would allow them to publicise their session further if necessary.
Comments included "excellent speakers and advice at the breakout sessions" and "plenty of different and varied speakers".
The second most popular positive feedback was about the venue. Respondents thought the venue was nice, unique and intimate, especially for the size of the event. They said that the different spaces worked well, creating a great atmosphere and generally the venue provided a lovely dynamic.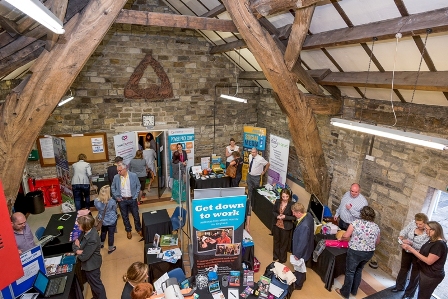 Ideally though, the main room for the speakers needed to be better lit and re-organised so that people were not walking through a talk to reach the breakout sessions. Unfortunately it was felt that speaking on the mezzanine was sometimes difficult due to the noise travelling up from the exhibition hall.
It was felt that if another show was held the venue would need to be bigger with larger rooms that attracted more people, to prevent delegates feeling cramped, especially as some people had to stand at the back of some talks.
Someone remarked that the outside catering was good quality but the service was poor and slow at times. Another said that registration was slightly chaotic at points during the day and someone else thought that it would be a good idea to send out an email after the event sharing all the details of all the professionals there. It was also stated that August may not be the best time for some people due to other commitments.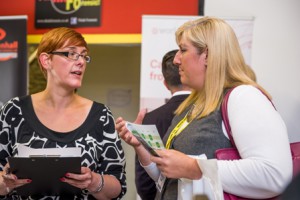 It was felt there were a reasonable number of exhibitor stands, however the event needed to be publicised to a wider audience, including larger companies, to encourage more exhibitors and delegates, especially to ensure that those that participated felt they had received value for money.
Respondents thought that the event needed more advertisement and that we should keep raising the profile. A respondent said that they "would recommend the day to delegates".
All in all, the event was an excellent start and should be held again next year.
What we have concluded so far ….
We definitely intend to hold another event in 2016 but not in August.
We will look at different venues, although we don't want to lose the uniqueness and atmosphere.
We will keep the speakers, breakout sessions and exhibitor format.
We will consider attracting bigger names, but want to continue focusing on those from and around the HD8 area.
We will put more emphasis on others to help to promote the event and spread the word and we will certainly put the onus on participants to promote their sessions and encourage bookings.
Organisation prior to the event and other points mentioned above will naturally be improved as we have learnt from our experience and your feedback.
As it was our first event, we hope that future years will be better received and more people will take note of advertising and the promotion carried out, as they will have more understanding and awareness of what it is. This is a very new concept for the area.
We will also ramp up our promotion – we did experience difficulties with a supplier who promised and failed to deliver leaflets to businesses in the area.
Thanks to everyone that supported us and helped to put it on. It was our first major event and so we always expected there to be lots of lessons to be learnt, but we cannot be more encouraged by the feedback that another Business Show is wanted in the area.