New summer campaign puts small tourism and hospitality businesses in the spotlight as country prepares to reopen.
Last week the FSB launched their summer campaign #MyHiddenGems and they urge you to use this hashtag, when out and about in the towns, villages and cities of the United Kingdom.
This is the 'creator' of the HD8 Network Merewyn on her instagram account @SchoolRunMum_ when she visited Thorncliffe Farm Shop this week.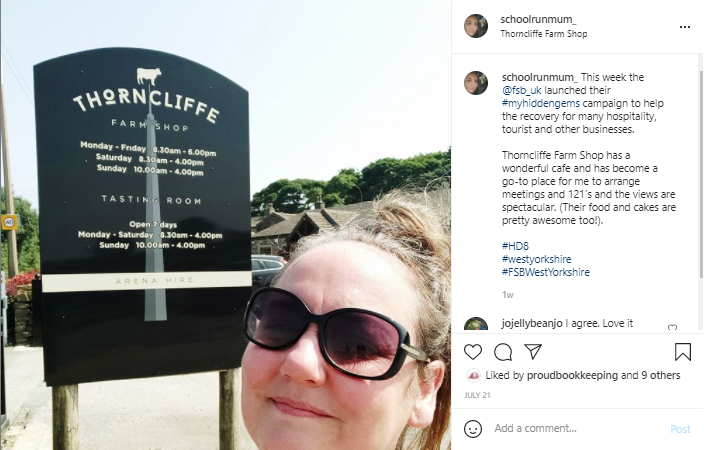 Whether you find a new beautiful village or shop at your favourite local boutique, the FSB want to help you celebrate your hidden gems.
All you need to do use the hashtag #MyHiddenGems when you share these images on social media.
If you also want to tag @HD8network and we'll do our best to share it on our stories.
Find out more by reading the FSB article here – https://www.fsb.org.uk/resources-page/new-summer-campaign-puts-small-tourism-and-hospitality-businesses-in-the-spotlight-as-country-prepares-to-reopen.html
For more information, including contact details please visit the West Yorkshire FSB directory listing here –