How would you like to be trim while surrounded by the festive trimmings this Christmas?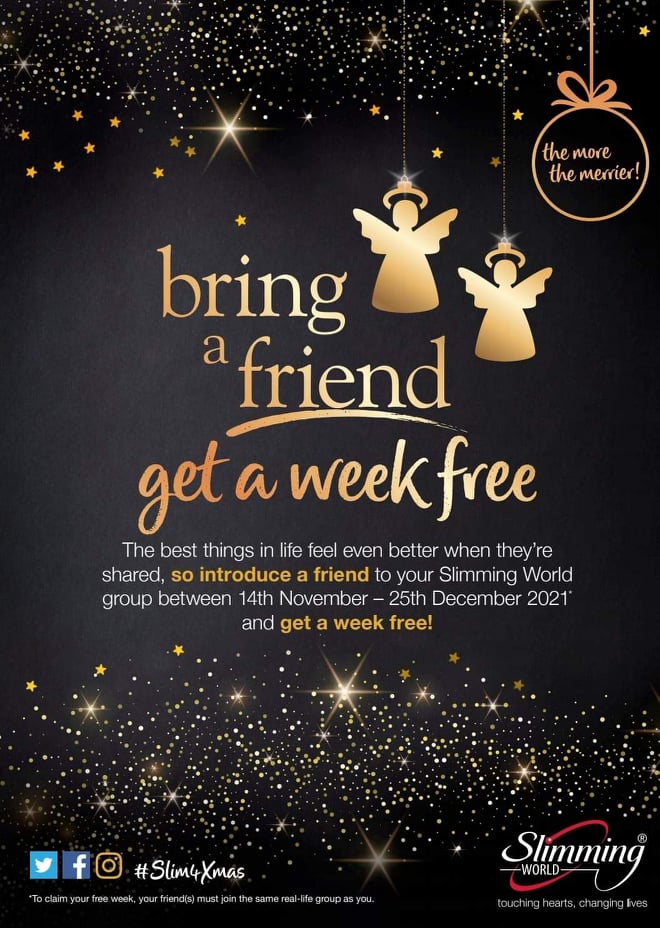 As well as bank a few free weeks for the New Year?
Bring a friend and get a week free!
The best things in life feel even better when they're shared, so introduce a friend to your Slimming World group between 14th November – 25th December 2021 and get a week free!
If you are already a member, simply come to group with a new member and you will get a free week.
If you are ready to join Slimming World but aren't invited by someone to come along, please feel free to quote "HD8 Network" when you join and the combined free weeks will be raffled to raise money for charity.
If you then introduce a friend or family member later on, you will also get a free week!
For more information about local Slimming World Groups, we have 2 #HD8members who run groups, so please visit their directory listings for details including contact details
However if you are thinking about quitting and joining in the new year … have a look at this before you make your decision –