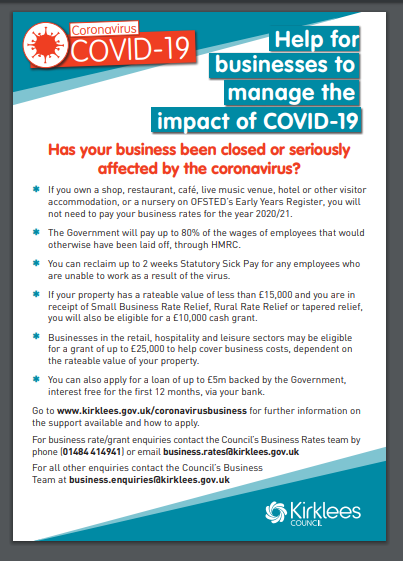 Kirklees Council understands that the COVID-19 pandemic is a time of great uncertainty and difficulty for business of all sizes and in all sectors.
It is important that we provide consistent and up to date information to enable businesses to access the support available – and to reach as many affected businesses as we can.
I would be very grateful if you would circulate the attached flyer to your members.
It provides an overview of the support package, a link to the Council website which is being regularly updated and the relevant contact details.
If you have any queries please don't hesitate to contact the Business Team.