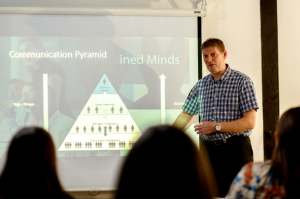 Combined Minds is a Continual Improvement and Project Consultancy service in West Yorkshire, helping SMEs that are looking to take the first steps towards a vastly improved business operation.
Chris from Combined Minds is putting on 3 free webinars, to help you continually improve your business and effectively run projects.
Through the use of proven development programmes, coaching and mentoring, plus ongoing support, Combined Minds will help you to improve business processes, efficiency and standards, in a practical and achievable way, leaving you with the tools, techniques and templates to sustain the improvements.
When these basics are established, we work on lean principles, implementing relevant practices and procedures to make companies more and more flexible, adaptable and efficient. At the highest level, we support our partners to achieve Higher Performing Teams and fully autonomous workforce, achieving the gold standard in business processes and results. Coupled with our bespoke consultation, this positions our partners to out-compete the leaders in any market or business sphere.
What can you expect from a partnership with Combined Minds:
More successful process and project outcomes
Service improvement
Better communication and collaboration at all levels.
Improved bottom line
A prioritised and achievable action plan
Coaching and Mentoring Support
Supply chain synchronisation
More efficient use of time, capital and other resources.
Improved productivity
Cost and time savings
High returns on investment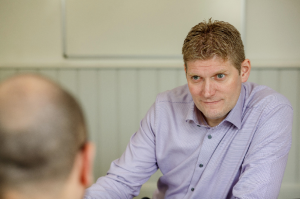 Combined Minds was founded in 2019 by Chris Parker after he had worked for fifteen years in operations management for a market leading Fortune 500 company. He is a trained practitioner in the project methodologies of Prince2 and Agile, and also Continual Improvement Methodologies such as Kaizen, Lean and 6 Sigma. Combine these methodologies with Chris' wealth of operational management experience, plus your own competencies, and you have a recipe for success that can be adapted to suit any situation.
The online events that Combined Minds are hosting can be found here –
If you would like to contact Chris from Combined Minds, his details can be found on his directory listing –