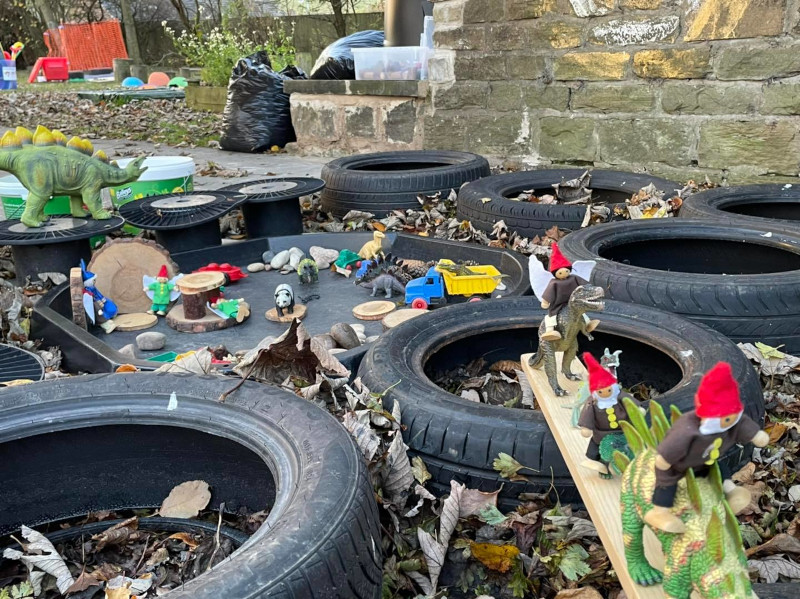 Birdsedge First School are loving watching their toddler 'Tree Tots' sessions grow from strength to strength.
Every Wednesday morning 9:30am – 10:30am, during term time, the school opens their Outdoor Area for any children aged 2-4 and their parents/carers.
For a play based outdoor session for children to explore and have fun as well as an opportunity for grown-ups to get together too!
Head Teacher Donna Waddington said "We are loving meeting new children and their families from nearby and the surrounding area and hope that it is a way we can provide something for the community we feel so lucky to be in".
If you have a child/children aged between 2-4 why not come along and see what you think.
They have a number of childminders who enjoy the sessions with small groups of children too.
Entry is through the White Gates on Birdsedge Lane and they are there every Wednesday 9:30am – 10:30am.
Also find details on our Events Calendar – https://www.hd8network.co.uk/events
For more information including contact details for Birdsedge School please visit their directory listing here –